The Womenlines team wants to make your weekend extra special by preparing delicious Mediterranean Wraps with Roasted Cauliflower! Credit for the healthy recipe goes toSuzy Karadsheh, who runs a food blog https://www.themediterraneandish.com/
Ingredients  
1 large head cauliflower, cut into florets
extra virgin olive oil, I use our Private Reserve EVOO kosher salt
2 teaspoon za'atar spice, more for later
1 teaspoon sweet Spanish paprika
½ teaspoon cumin
1 lemon, cut in half (you'll use as much of the lemon juice to your liking)
2 cups baby arugula
1 small red onion, halved then thinly sliced 1 cup chickpeas 1 bell pepper, any color, cored and sliced into thin batons
2 jalapeno peppers, sliced into rounds (optional)
4 Flatbread or lettuce wraps
Instructions
Preheat the oven to 450 degrees F.
Make the tahini sauce according to this recipe and set aside for now.
Place the cauliflower on a large baking sheet.  Add a generous drizzle of extra virgin olive oil (I used a little more than ¼ cup Private Reserve EVOO). Toss to coat.  Season with salt, za'atar, paprika, and cumin. Toss again until cauliflower is well coated with the spices and olive oil.
Roast in the 450 degrees heated oven for 20 minutes. Turn florets over and roast for another 10 to 15 minutes or until browned to your liking (I like mine deeply browned, so I tend to leave them in the oven even longer).  Remove from oven. Add a sprinkle of za'atar and squeeze just a little fresh lemon juice on top.
While cauliflower is roasting, make the salad. In a salad bowl, mix arugula, red onion, chickpeas, bell peppers, and jalapenos. Add a pinch of salt, extra virgin olive oil, and a little lemon juice to your liking. Toss to combine.
Assemble the Mediterranean vegan wraps. Lay flatbreads flat, spread some tahini sauce on top. Add roasted cauliflower, and arugula salad. Drizzle with more tahini and roll the flatbreads from one end to another making 4 sandwich wraps. Enjoy!
Notes
Prepare ahead tips: To save time on prep, roast the cauliflower and chop the veggies ahead of time. The tahini sauce can be made in advance, as it can be refrigerated for up to a week.
For best results: Don't dress the salad until you're ready to assemble your vegan wraps. (This will help prevent the arugula from getting wilted.)
Don't assemble the wraps ahead of time. They would be difficult to re-heat without the wrap becoming tough and rubbery.
Variations: Use other seasonal vegetables you have on hand. I have used my leftover roasted sweet potatoes and my Italian roasted vegetables in place of the cauliflower. Look for hefty vegetables that will be filling. You can also change up the seasoning to your liking.
Leftover wraps: If you want to stick to a vegan meal, simply place the cauliflower and arugula salad atop more leafy greens for a light lunch. It also makes a tasty side for these Vegan Eggplant "Meatballs".  
Visit our store to browse our spices, olive oils and bundles!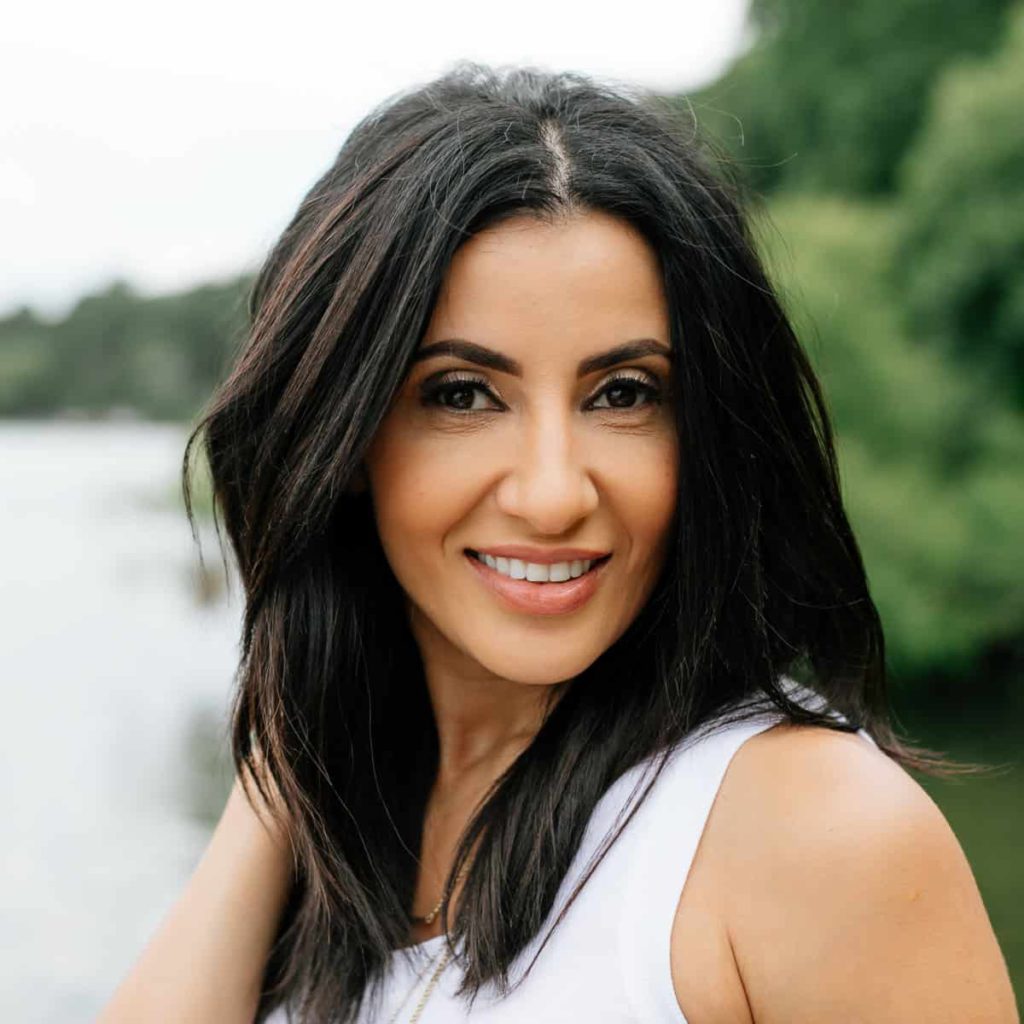 Welcome to The Mediterranean Dish, your wraps,1 resource for Mediterranean recipes and the Mediterranean lifestyle!
So glad you're here! I'm Suzy Karadsheh, a true daughter of the Mediterranean. I was born on the coast of Egypt in the bustling cosmopolitan city of Port Said, the North entrance of the Suez Canal, and just a boat ride away from places like Italy, Greece, Turkey, Lebanon, Palestine and Israel.
Are you looking out for physical health, leadership skills, mindset health and image branding strengthening tools to be the best version of yourself? Subscribe to weekly powerful updates of Womenlines for free. Click https://www.womenlines.com!
Follow Womenlines on Social Media