Partners
A Bangalore based company providing a premium certification course called Certified Career Analyst (CCA) and International Career Analyst (ICA) which is applicable globally. 
Visit- https://edumilestones.com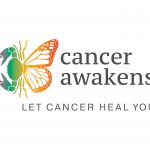 Cancer Awakens
Cancer Awakens wants people to awaken, heal, grow and thrive from cancer, instead of suffering like victims or dying on schedule. Our vision is "Many millions must survive; One million must thrive". We will achieve this through online cancer-coaching, via 10,000 trained and certified cancer-coaches (SHERPAs). Visit https://cancerawakens.com/
For any queries email  at contact@womenlines.com
Cheers!
Charu Mehrotra
Founder- Womenlines
(Global Goodwill Ambassador. Linkedin Wonder Woman, Rex Karamveer Fellowship, GEC Asia Pacific Award recipient)
Follow Womenlines on Social Media