Hello lovely friends,
Welcome to the beautiful world of Womenlines!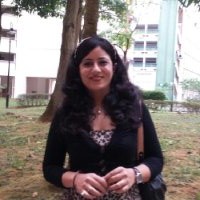 Womenlines is all about reaching out to womenfolk with tips and guidance which can help them to excel in life. Myself  Charu Mehrotra, an entrepreneur by heart. Womenlines is a beautiful channel for me to reach out to lovely friends and share informative knowledge which I gain in the journey of my life. Womenlines also loves to share about successful women entrepreneur success stories in their own words in 'Entrepreneur of the Month' section.
I believe in divine presence and consider every individual as his masterpiece. What counts is the effort we put in improving upon that masterpiece, unfolding it within ourselves. My website is my journey to gain an abundance of knowledge, to live life in excellence, enjoying every aspect of womanhood & life as a whole.
Writing is my passion and I strongly believe in Lord Byron's quote – "But words are things and a small drop of ink,
falling like dew upon a thought produces that which makes thousands, perhaps millions, think."
My previous ventures and media coverage-
1. Udaan coverage in 2011 http://www.narisakhi.com/content.php?302-Udaan)       https://www.facebook.com/UdaanEntrepreneurClub/www.udaangroup.com
2. NC Styles which dealt with beautiful Indian embroidered clothing https://www.facebook.com/ncstyles.chikankari.apparel.range/
3. Mompreneur Asia coverage about me in their online magazine(page 18 http://bluetoad.com/publication/?i=98916). 
4. Artily coverage about me in their website http://artily.weebly.com/charu-mehrotra.html
Womenlines looks forward to sharing information regarding products, events, reviews, and advertorials that can benefit womenfolk. Womenlines is also open to collaborating for organizing events in Singapore, which can benefit women in some way. Contact Womenlines at contact@womenlines.com to share details.
Cheers!
Charu Mehrotra