Meet the famous female scientist Dr. Ingrid Vasiliu-Feltes from the USA in the 'Accomplished Professional Show' at Womenlines and listen to the secrets behind her success!
Dr. Ingrid has proved that nothing can stop you from accomplishing your dreams if you are ready to put your heart and soul into your work. Dr. Ingrid is a highly revered healthcare expert with decades of experience in the field of healthcare. Dr. Ingrid is not only a scientist but also an innovator, author, investor, advisor, and in faculty too! She is also a passionate educator and entrepreneurship ecosystem builder, known as an expert speaker, board advisor, and consultant.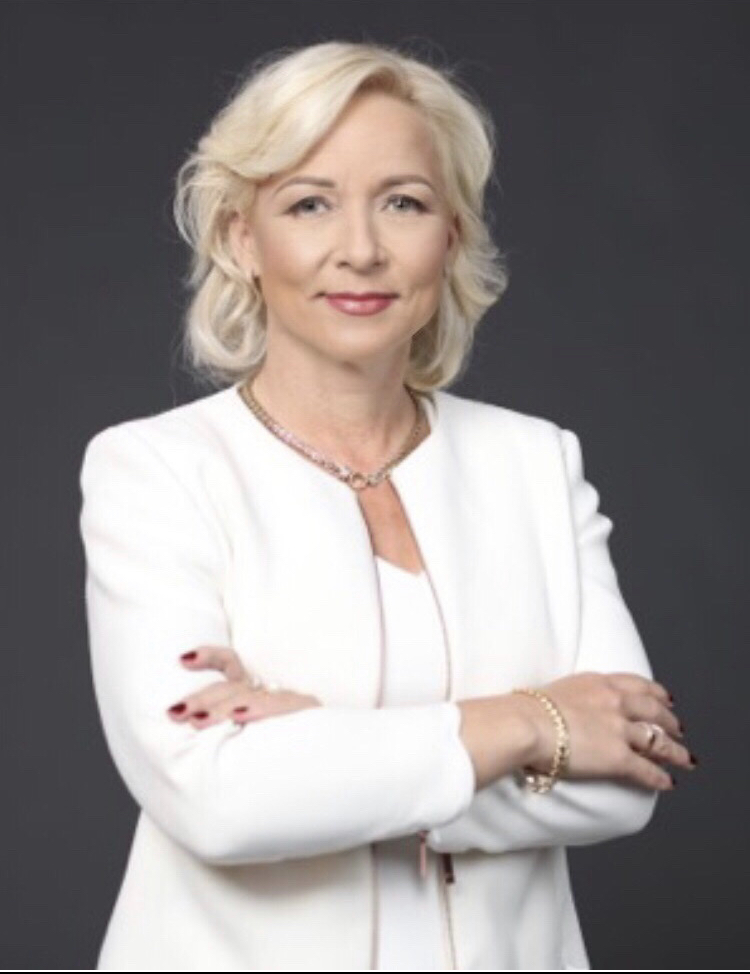 Throughout her career, she has received several awards for excellence in research, teaching, or leadership. This past year she has been named one of the Top Top 25 Leaders in Digital Twins, Top 50 Health Tech Global Thought Leaders, 100 Global Women Leaders, 100 Global Healthcare Leaders, Top 100 Global Finance Leaders, and Top 100 Women in Crypto. Additionally, she received the 2021 Excellence in Education Award, World Women Vision Award for Technology and innovation, serves as an Expert Advisor to the EU Blockchain Observatory Forum, and was appointed to the Board of UN Legal and Economic Empowerment Network. Most recently she also received the WBAF World Excellence Award for The Best Businesswoman Role Model Demonstrating Social Entrepreneurship. She is an active supporter of the UN SDGs illustrated to several global collaborations and through her contribution as Global Chairwoman for GCPIT and the Global SDG Summit.

During her academic tenure, she taught several courses while on faculty at the Miller School of Medicine, as well as for the combined MD/Ph.D. and MD/MPH programs. Throughout her career, Dr. Vasiliu-Feltes held several leadership positions and is a member of numerous prestigious professional organizations. She holds several certifications, such as Bioethics from Harvard, Artificial Intelligence and Business Strategy from MIT Sloan, Blockchain Technology and Business Innovation from MIT Sloan, Finance from Harvard Business School, Negotiation from Harvard Law School, Innovation and Entrepreneurship from Stanford Graduate School of Business, Certified Professional in Healthcare Risk Management, Fellow of the American College of Healthcare Executives, Patient Safety Officer by the International Board Federation of Safety Managers, Master Black Belt in Lean and Six Sigma Management, Professional in Healthcare Quality by the National Association of Healthcare Quality, Manager for Quality and Organizational Excellence, by the American Society for Quality, and Certified Risk Management Professional by the American Society for Healthcare Risk Management. Dr. Vasiliu-Feltes is the Founder and CEO of The Science, Entrepreneurship, and Investments Institute, as well as Co-Founder, Chairwoman, and VP of Innovation for Pharma Trade Network and currently serving as a Country Director for WBAF USA. She is also Sr. Senator of WBAF, Faculty Member of the WBAF Business School- Division of Entrepreneurship, and teaching the Executive MBA Business Technology Course at the UM Business School. She is also acting as the Chief Innovation Officer for GBA Global, President of Detect Genomix, and the Chief Quality and Safety Officer at MEDNAX. Additionally, she provides leadership to the MEDNAX Center for Research, Education, Quality, and Safety.
Additionally, Dr. Vasiliu-Feltes is a Digital Ethics Consultant, a Board Advisor, Board Member or Expert Advisor for several international companies, an Editorial Board Member for several international publications, and an Ambassador for several international not-for-profit organizations.
Connect with Dr. Ingrid the famous female scientist at Linkedin to know more details about her!
Are you looking out for physical health, leadership skills, mindset health, and image branding strengthening tools to be the best version of yourself? Subscribe to weekly free powerful updates of an online magazine https://www.womenlines.com. Buy some must to have products for women from the Best Sellers page of Womenlines!
Also read: A PR and Marketing Firm Founder Building Powerful Brands Across the Gulf Region- Nousheen Mukhtar
Follow Womenlines on Social Media