Womenlines is an e-Magazine promoting business, leadership and health excellence for busy women professionals and entrepreneurs globally so they can be best version of themselves. Womenlines runs talk shows, publishes content shared by experts from across the globe on topics like business excellence, leadership skills and healthy you. At Womenlines we believe that every woman on this planet is blessed with some amazing power which she can only use if she is empowered with the right knowledge and mindset. Based on the saying that we are what we read and what we eat, comes powerful weekly dosage of  knowledge, motivation and inspiration from https://www.womenlines.com . Subscription is free to the magazine .
Womenlines takes pleasure to share about a very interesting organisation ALLATRA International Public Movement founded in 2011 on the basis of Lagoda International Public Organization. Today, participants of the movement are implementing a vast number of large-scale projects in different areas. The projects are being accomplished by the world's best volunteer experts from various walks of life who are not indifferent to the future of our civilization. AllatRa International is an association of active, honest and friendly people
Solworxs is a business services company in India, wheeling the Ideations and helping Entrepreneurs to Transform their ideas in Businesses with the support of Mentoring, Technology Advisory, Fund Raising.
Social Impact transformative NGO
Partner-Social Impact transformative NGO
Vasavya Mahila Mandali (https://www.vasavya.org) is a Gandhian secular women-led social impact organisation established 52 years ago, transforming lives to live with dignity and respect with a vision: Empowering women, children and families by increasing happiness and ensuring a sustainable society with human values. VMM is creating leaders for change through effective interventions to reach the last milestone and evidence-based research for policy interventions and using tech for good!.
Everyday Women's Network TV
Everyday Women's Network is a premier Global Streaming and Video on Demand (VOD) TV network from Australia, exclusively catering to the diverse viewing needs of women. With a subscription-based model, it offers a vast array of content that is relevant and meaningful to their daily lives. By becoming a subscriber to this platform, you not only access a wealth of information and entertainment but also support other women and contribute to a better planet. The platform leverages cutting-edge streaming technology to facilitate channel partners and content providers in reaching and engaging their target audience through live broadcasts and video streaming.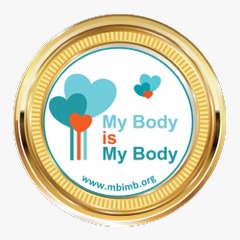 My Body is My Body is an internationally acclaimed musical body safety program being used in over 60 countries worldwide. The earlier we can teach children about the subject of "Body Safety" the better. https://mbimb.org/
LeadHERship Global is an impactful community of extraordinary women in leadership around the globe. LeadHERship Global's comprehensive methodology is designed to unleash the full potential of high-performing and growth-oriented leaders in a confidential, supportive and private community. We help members accelerate their success by defining their vision, growing their leadership, expanding their influence and leaving a lasting legacy. The purpose of LeadHERship Global is to create and support personal and professional breakthroughs and guide women to achieving greater leverage and freedom in their careers and businesses. They provide a global community of world-class, women thought leaders and experts brought together to collaborate and facilitate excellent outcomes for each other