Jun 08 2012
Facts you must know about regular cotton/ no.-organic cotton:
* Cotton covers 2.5% of the world's cultivated land yet uses 16-25% of the world's insecticides, more than any other single major crop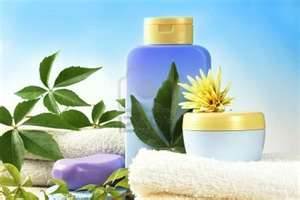 * High levels of agrochemicals are used in the production of non-organic, conventional cotton. Cotton production uses more chemicals per unit area than any other crop and accounts in total for 10-16% of the world's pesticides (including herbicides, insecticides, and defoliants)
* Chemicals used in the processing of cotton pollute the air and surface waters.
* Residual chemicals may irritate consumers' skin (specially babies since their skin is much more delicate than that of an adult)
* Decreased biodiversity and shifting equilibrium of ecosystems due to the use of pesticides
Surely, this is not what we want for our children, our families. It may be difficult to comprehend how pesticides sprayed onto cotton can stay on it even after its turned into yarn and fabric and then be absorbed by our skin when we wear it. Simple. Think pain relief or nicotine patches. If the ingredients in these patches worn on your skin can be absorbed by the body, travel through your blood stream and affect the target organ (your pained muscle or your urge to smoke), so can residual carcinogens on the fabric you wear. Remember, these fabrics are there on your body continuously, day after day..year after year. Its not the same fabric our parents' generation grew up wearing when chemical farming was not the order of the day. Unfortunately, our generation and that of our generations to follow, will not be as lucky, if we do not take a stand today. If the demand stops, the supply will too! And don't think its too expensive to buy organic clothing. Kill your urge to buy 20 cheap and toxic, brightly coloured clothing's for your babies in favour of 5 quality, organic ones and you will be easy on your pocket! After all, what goes into your child's blood, into his cells and organs is more important than what you put on his body!
What should you clothe your babies in: Organic cotton or organic bamboo clothing, look out for GOTS (Global Organic Textile Standards) certification
Where can you find them: Aphea Boutique Organique
https://www.facebook.com/#!/pages/Aphea-Boutique-Organique/102393953193980
Tags
activities for kids Advice australia babies baby business child children entrepreneur environment exercise facebook family father food games girls Health heart husband india kid kids Love Meditation money mother motherhood naturopathy networking Parenting parents Relations Relationship advice Relationships school Self improvement singapore Spirituality udaan woman womanhood women Womenfolk Women talk
2 Responses to "Organic Clothing: Luxury or Necessity?"
#

Geetanjali

on 08 Jun 2012 at 4:17 pm

Charu,

I had a q question about this.. practically speaking can we really clothe 7 Billion people on this earth on organic cotton alone. I am against the use of so many pesticides etc.. but on the other hand these pesticides save a lot of crops too. Genetically modified cotton reduces the amount of chemicals that need to be sprayed but that is again something that " not -organic".

Should we concentrate our energies of finding ways of removing residues of these chemicals and making sure by various tests that minimum amounts remain rather than just promoting organic cotton….

Geetanjali

#

Charu M

on 15 Jun 2012 at 2:36 pm

Great thought Geetanjali…..if we really focus our energy in finding ways of removing residues of these chemicals it will be beneficial to masses in long run but at present its really painful to see little babies suffering with allergies and and above all giving them medicine at such tender age is really harsh.If there is something which can be beneficial to babies and help them to get rid of allergies then there is no harm trying it.Objective is to provide relief to little babies.
Leave a Reply