Womenlines takes pleasure to welcome Shikha Rinchin Tiku, author of an empowering book of poems 'Four Dances of the Moon' in the Books for Excellence show at Womenlines. Shikha Rinchin Tiku is a published author, poetess and an active blogger. In her sharing in the video above Shikha is sharing the beautiful story behind her book in her own words!
Shikha Rinchin Tiku is a published author, poetess and an active blogger. She works as a management consultant during the day and works on her creative aspirations late in the evenings and on the weekends. Her debut poetry book Four Dances of the Moon has become a sensation among the young adults. Apart from this, she has also published two more books. She believes that words are a potent tool for changing the world, and therefore uses poetry as a medium to share emotions, foster deep connections, and inspire audiences to live their best lives. She also loves having deep and meaningful conversations and loves to chat with people from all over the world and learn their stories.
About the book: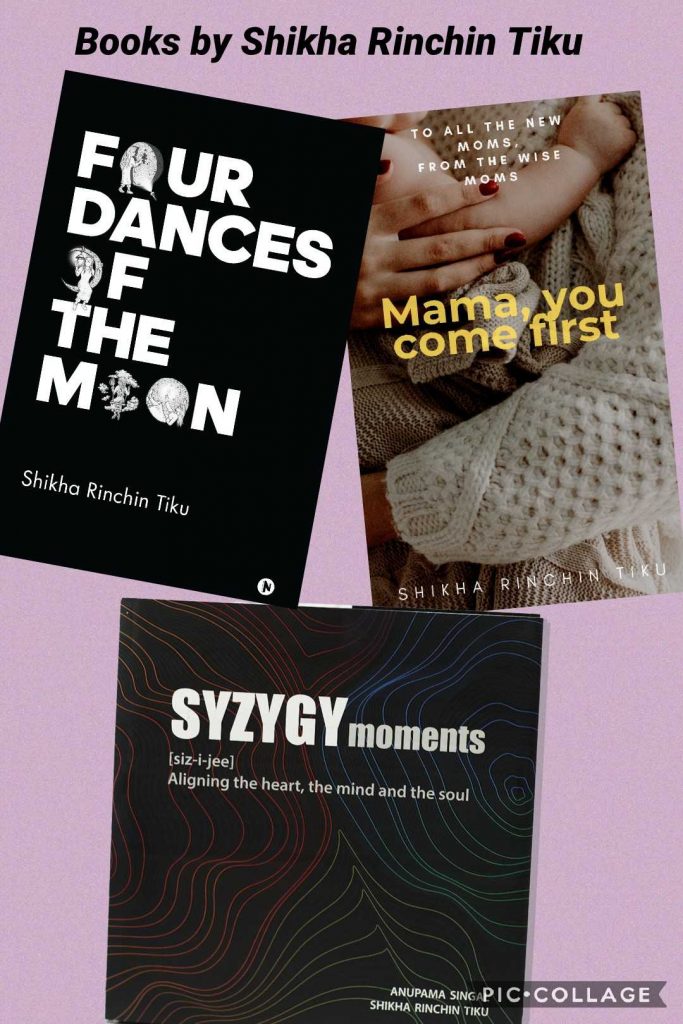 In certain chapters of our lives, we all experience our emotions with extraordinary intensity. Such phases often hold the power to change us as people. Through touching, heartfelt, and relatable poems and prose, Four Dances of the Moon draw a parallel between four such phases of our lives and the four phases of the moon. It exemplifies how both dance their way through these phases, gliding, swivelling, and metamorphosing gracefully.
Please visit the links below to place your order now-
Four Dances of the Moon
https://www.amazon.in/dp/1648287409?&tag=notionpcom-21
Mama, You come first
https://read.amazon.com/kp/embed?asin=B08JKFBXRN&preview=newtab&linkCode=kpe&ref_=cm_sw_r_kb_dp_vqaDFbJD155ZX
SYZYGYmoments
https://syzygymoments.com/cart/
Visit Shikha's Blog www.shikharinchintiku.com to read interesting articles!
Follow Womenlines on Social Media