It is such a pleasure to welcome Annie Gibbins, a Business Coach from Australia who as a coach has transformed many female entrepreneurs across the globe. Annie is an internationally recognised CEO, Coach, Thought Leader, Speaker, Best Selling Author, Podcast Host and Transformation Queen. Listen to those secret tips behind the success, Annie has shared in the video above.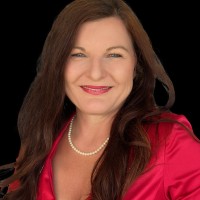 Her life journey has shown her that our superpowers are often next to our deepest wounds. Their influence is determined by whether we seek to grow and strengthen due to them, or whether we submit and are beaten. Annie's academic and professional accolades over the past 30 years include growing and transforming health and education businesses across Australasia. Starting her career as a registered nurse. she went on to become a Health Educationalist, Change Management, CEO and Entrepreneur. Annie is a Global Goodwill and Brand Ambassador for Hoinser Group andG100 Australia Country Chair, Equity & Equality.
Annie Gibbins is a passionate and purpose-driven Fempreneur – a CEO, Global Women's Empowerment Coach, Podcast Host, Speaker and #1 Best Selling Author.
Her many professional accolades gained over 30 years forge across Health, Education, Corporate, NFP and Charity sectors drives her to inspire and EMPOWER WOMEN across the globe to achieve success in business and life.
Women from around the world are invited to access Annie's wisdom gained through decades of applying proven life and business growth strategies. Her coaching programs, mentorship, online courses, workshops and books are some of the ways she shares her knowledge and works with women to identify, tap into and realise their OWN MAGIC. The power, freedom and confidence women gain shift them from where they now are to where they dream to be.
Signature programs include:
What sets Annie apart from many other coaches is her revolutionary tried and tested Business Incubator Framework and Holistic Methodology. She walks the talk, and throughout her motivating and inspiring career, Annie has coached and mentored thousands of women globally to become the best version of themselves, both personally and professionally. This is achieved by calling out their limiting beliefs, getting clarity on their PURPOSE, as well as setting strong business practices to grow, glow and succeed.
Connect with Annie on Linkedin!
Subscribe to www.womenlines.com to become the best version of yourself! Womenlines is a weekly online magazine publishing content on Business Excellence, Health, and Leadership Skills and is listed in the top 60 women's online magazines to follow in 2022!
Also read: A PR and Marketing Firm Founder Building Powerful Brands
Follow Womenlines on Social Media