Womenlines takes pleasure to welcome a Chiropractor Doctor known for her exceptional work of spreading wellbeing in the motherhood transition of pregnant women, Dr Eline Pedersen from UK. Listen to her passionate journey as a chiropractor doctor in the video above!
Exceptional Chiropractor Doctor Eline Pedersen
Recognised as an award-winning international speaker and exceptional chiropractor, Eline is passionate about helping patients achieve optimal health and wellness. She graduated in 2004 from the Anglo-European College of Chiropractic. Eline ensures that patients are at the centre of their healthcare —respected, informed and offered the best available evidence-based practice from their chosen health team.
I fundamentally believe in nature's way of adapting to every aspect of life. As a wellness family chiropractor, she studies what she has named the individual's "HQ" or 'Health Quotient". The "Health Quotient" is a measure of an individual's adaptive state of health, based on their physical, emotional and chemical wellbeing, within the individual's epigenetic and environmental context. This fits perfectly with the philosophy of chiropractic – that healing is an innate action, which happens from within.
Having this in mind, and studying the work of Dr Michel Odent, where he concludes that the most critical time in life affecting our physical and mental health, is the moment of birth, I passionately devoted my work and personal life, to make a human being's birth time the beginning of a well-lived healthy lifetime, close to the way nature intended it to be. I believe we have the responsibility to protect the first breath of each newborn child, to grow into a fearless, smart, healthy adult.
Passionate About Helping Women and Children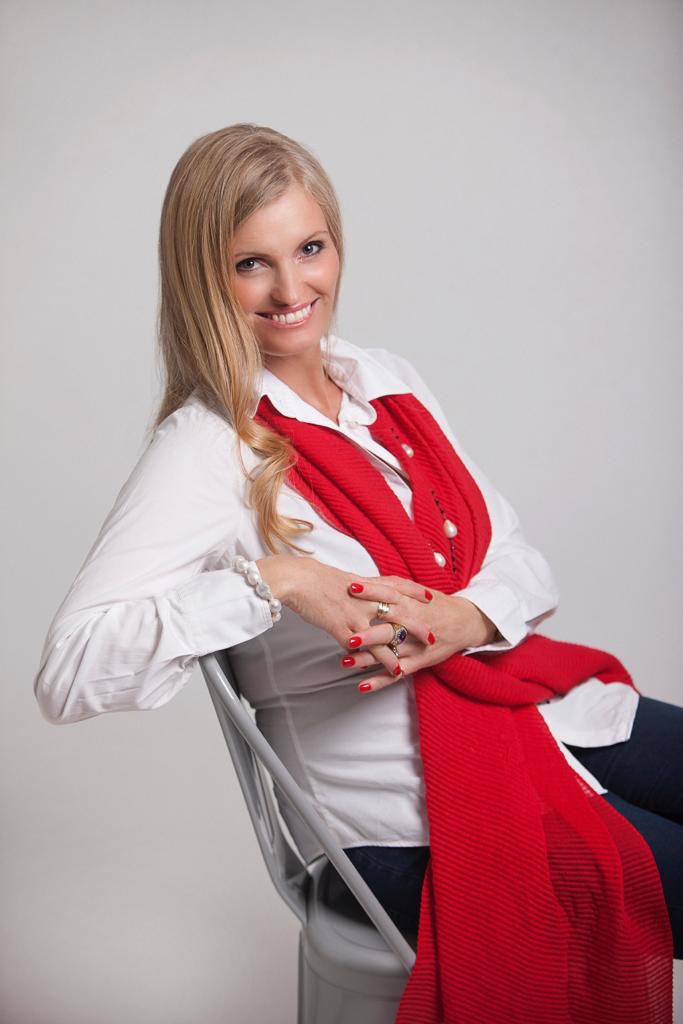 Eline has dedicated her career to understanding the effect of birth trauma on the developing child, and the pregnant and birthing woman's health and wellbeing in transition to motherhood. She loves the chiropractic role in the multidisciplinary birthing team, working together for the best possible birth outcome. Her goal is to reduce the chances of physical, chemical and emotional stress and trauma during pregnancy and birth.
In 2014 Eline took the initiative to the now well-recognised nonprofit organisation Birth Forward in Cyprus. The organisation was founded by health professionals, parents and individuals with a common passion for improving the birthing culture and high statistics of interventions at birth.
This is a Mentoring Program geared to inspire Chiropractors wanting to create a Chiropractic Pediatric Practice. The mentoring program is for any chiropractor wanting to elevate their pediatric and pregnancy client base and that has a dream about creating a better start for the next generation. The mentioned program consists of one to one mentoring specific to the individual's practice style and community, finding your voice.
As the president of Birth Forward Eline has a passion for promoting awareness of the European Medical Guidelines while supporting the natural birth process when possible.
My passion is to encourage women, not only in my community but also globally, to take massive action in their lives to be happy and to choose work that fits with their personal philosophy, as love and passion are the core factors for success both in business and in personal life. If we do something we love that is meaning full to us, we automatically want to spread the message to others, building a happier community all around.
To know more details about Dr Eline Pedersen and book mentoring session with her visit website!
Subscribe to https://www.womenlines.com to become the best version of self! Womenlines is a weekly online magazine publishing content on Business Excellence, Health, Leadership Skills and listed in the top 50 women's online magazines to follow in 2021!
Follow Womenlines on Social Media