Come and celebrate the accomplishments of extraordinary women who have taken bold steps to be different. Womenlines consistently produces motivational videos for women, with the aim of inspiring women around the world to break out of their comfort zones. In our most recent discussion, we will have a conversation with Sneha Talika, an inspiring IT executive from the United States who has achieved significant success in both her professional and artistic endeavors.
Daring to be different -Sneha Talika
With 26 years of experience in the IT industry, Sneha is currently leading digital transformation efforts in the Travel and Hospitality sector. She has expertise in RFID, IoT, Big Data, blockchain, and cloud services. She holds a PhD in green field research and has proposed innovative path applications to enhance customer experience.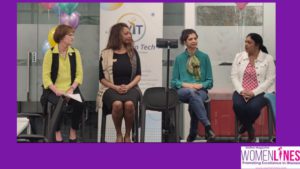 Sneha is not only an accomplished IT leader but also a creative force to be reckoned with. She is the co-founder of Hamsa Productions, where she produces meaningful and impactful content. She has produced 90 short and independent films. She has won numerous awards for her short and independent films and is a published author of three poetry books.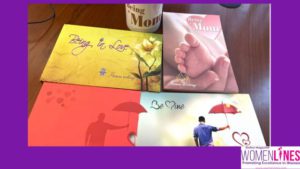 In addition to her professional and creative pursuits, Sneha is also a philanthropist who has adopted three Anganwadi centres and supports a blind school, a school for children born with AIDS, and an old age centre through her charity. She also runs a book club, a hiking group, and a literary club.
Join us for an inspiring conversation with Sneha as she shares her insights and experiences on daring to be different, pursuing a successful career, and fulfilling creative pursuits. She is an eternal student who attended prestigious institutions such as MIT for blockchain and London Business School for an innovation challenge.
Also, read: Chit-Chat with DEI Expert and Advocate for Inclusive Workplaces: Kit Lim
Follow Womenlines on Social Media