Womenlines teams wish very Happy International Women's Day 2021 to women tribe across the globe! IWD Special segment at Womenlines is bringing to you the best thoughts, quotes, videos, poems, articles that can move you to give yourself a priority.
In this episode, Charu Mehrotra founder of the online magazine Womenlines is sharing a powerful thought shared by Phylicia Rashad!
A very Happy #internationalwomensday2021 to womenfolk across the globe!I want to shout out to all women across to believe in the magic and power of collective intention which we as women can use for self excellence and excellence for our planet too. Let's get together and believe in the power of working together to achieve our dreams together!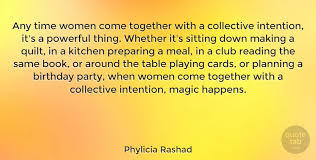 In love with these words by #PhyliciaRashad
"Any time women come together with a collective intention, it's a powerful thing. Whether it's sitting down making a quilt, in a kitchen preparing a meal, in a club reading the same book, or around the table playing cards, or planning a birthday party, when women come together with a collective intention, magic happens." -Phylicia Rashad

Celebrate THE PHENOMENAL WOMAN, that is you on this special day!

Subscribe https://www.womenlines.com to become the best version of self! Womenlines is a weekly online magazine publishing content on Business Excellence, Health, Leadership Skills and listed in top 50 women's online magazines to follow in 2021!
Follow Womenlines on Social Media