Breaks are so significant in life, that one only realises after taking a break only! Rejuvenated, energised, got healed (went just after recovering from COVID) and got back to my original self after taking a must-required break at Mashobra and Shimla.
I visited the hill station in India Shimla and the best kept secret place in Himachal Pradesh in India Mashoobra.I will highly recommend Mashobra to my network as it is still untouched by the tourist inflow. The exclusive experience of lingering around pristine trails, observing laid-back life in mountains, and experiencing apple orchards, will make Mashobra stay memorable forever.
Here are some interesting facts about both places which I would love to share with my network-
1) Shimla is situated atop seven major hills namely –Prospect Hill, Observatory Hill, Inveram Hill, Summer Hill, Jakhoo Hill, Elysium Hill and Bantony Hill.
2) Got experience of witnessing all the charms of a colonial property at Mashobra Wildflower Hall, which is now a property of Oberoi Hotels and was once upon a time residence of the British commander-in-chief before Independence of India.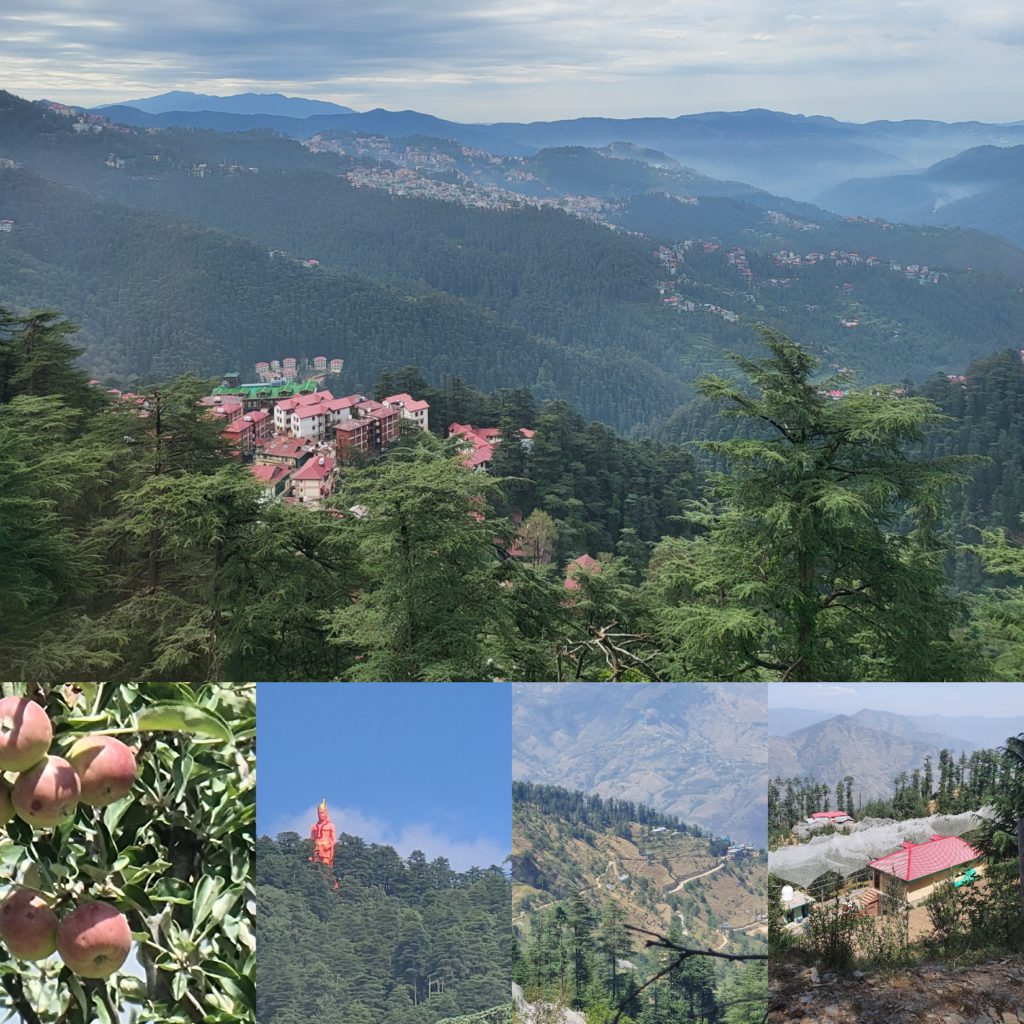 3)The popular Christ Church is a major landmark site in Shimla. It is North India's second oldest church after St John's Church in Meerut.
4) Had a memorable experience of walking through the Apple orchard, which will always be fresh in my memory, observing apple and plum trees so closely was amazing and unique. Trees wear a soft cover of net making (for safety from hailstorms) and it looks like a series of huts all over the hills. When you are surrounded by apples it is very difficult to stop yourself from plucking and eating them. State's apple boom is credited to Samuel Evans Stokes (later named Satyanand Stokes), an American missionary who first introduced the high-quality apples in the mid-altitude hills.
From a small orchard in Kotgarh, Stokes promoted apple cultivation in other areas too, especially in upper Shimla which currently alone accounts for 80 per cent of the state's total apple production.
5) Do you know that one of the biggest statues in the world is in Shimla? The Statue of Indian God Hanuman (33m) is visible from most parts of Shimla.
6) Institute of advanced studies is known for many historic decisions, including the Shimla Conference of 1945 and the Separation of Pakistan and East Pakistan in 1947, which have been taken in this building. I was surprised to hear that it was the first building in Shimla to have electricity.
I am so mesmerised by the experience I had at Shimla and Mashobra. Experiencing the beauty of the landscape, lush green forests, and surrounding mountains was amazingly relaxing and now the only thought coming to my mind is we cannot run away from the responsibility of taking care of the environment. The small role played by us by reducing the usage of plastic things, polythene bags itself can be a good deed. Future generations should be able to experience the natural beauty and not just read in textbooks that once upon a time there used to be such beautiful places.
Let's share with each other what steps can be included in everyday life which can help saving our environment.
One step I am taking is to carry my own bag and stop using plastic bags while picking up groceries and veggies. What are you going to do, think now!
Follow Womenlines on Social Media