The percentage of women entrepreneurs is growing across the world every year. As mentioned in Marketing Blog–
There are 274 million women entrepreneurs in the world. Based on the countries in the GEM 2020 survey, an estimated 274 million women globally are involved in business startups in addition to 139 million women owners/managers of established businesses and 144 million women informal investors globally.
Despite the number of women taking the entrepreneurial journey having increased, they still face many challenges that make it difficult to run their businesses. Women entrepreneurs face challenges like insufficient knowledge of running the business, limited access to networks and technology and many times limited mobility as compared to their male counterparts. Women's small business associations, women's business organizations and the national association of business owners are certainly there in various countries which can help female entrepreneurs to enhance their network.
To help female entrepreneurs to gain knowledge, Womenlines has listed the best 5 websites that can help them to learn new ways to grow their business, understand better about their business and also learn how to create awareness about their businesses.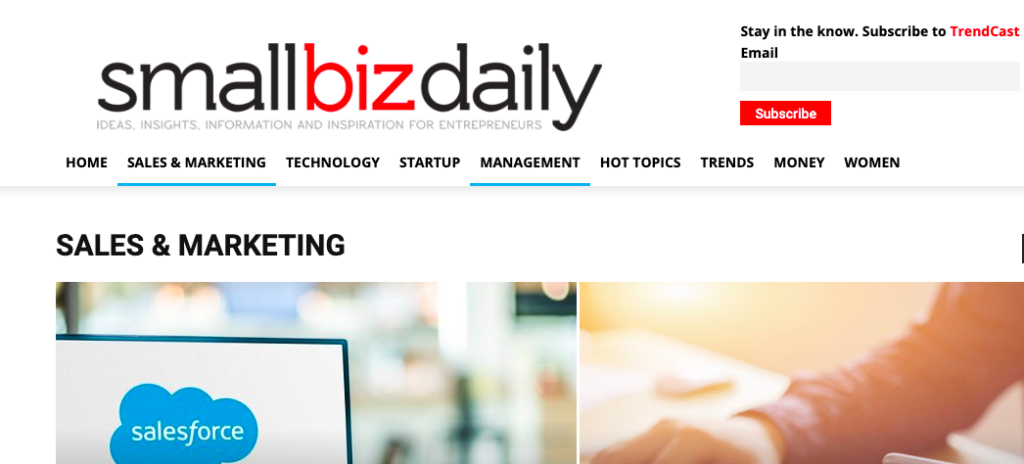 SmallBizDaily is powered by two people with a passion for entrepreneurship: Rieva Lesonsky and Maria Valdez Haubrich.
Heart Behind Hustle® is the place for online service-based entrepreneurs who are passionate about helping people, while also creating a wildly profitable and sustainable business that doesn't feel like work – so they can live an abundant life of fulfillment, fun and freedom.
https://www.entrepreneur.com/topic/business-education

Entrepreneur is an American magazine and website that carries news stories about entrepreneurship, small business management, and business. The magazine was first published in 1977. It is published by Entrepreneur Media Inc., headquartered in Irvine, California.
Kat and Brian Sullivan are the founders of Marketing Solved and creators of TASSI, an automated social media software for small business owners. Kat and Brian have helped more than 10,000 business owners and have been recognized as the behind-the-scenes, go-to-social media marketing consultants for many top entrepreneurs, celebrities, and professional athletes.

If business contents are what you are after to help you achieve success, this website gets is very appealing- EntrepreneurshipSecret.com!
Are you looking out for physical health, leadership skills, mindset health, and image branding strengthening tools to be the best version of yourself? Subscribe to weekly free powerful updates of an online magazine for women Womenlines for free. Buy some interesting products for women from the Best Sellers page of Womenlines!
Also read- Learning to remain calm in the face of any circumstance is a superpower!
Follow Womenlines on Social Media