'Let's Erase Domestic Violence' show is sharing about a survivor of domestic violence from the USA who has shared her story of courage in the interview above, to inspire many such women across the globe who are facing domestic violence in silence!
'Let's Erase Domestic Violence Talk Show' aims to share various ways to give hope to domestic violence survivors and erase this stigma from our society across the globe. At Womenlines we strongly believe that as a woman we all are having amazing powers, and skills, which can help us to achieve our dreams and fight challenges in life. Many women across the globe forget or are not even aware of it. Through 'Let's Erase Domestic Violence Talkshow' we want to reach out to women globally who are facing this violence, that they can come out of it, and make them believe that there are people to help them out to prevent domestic violence.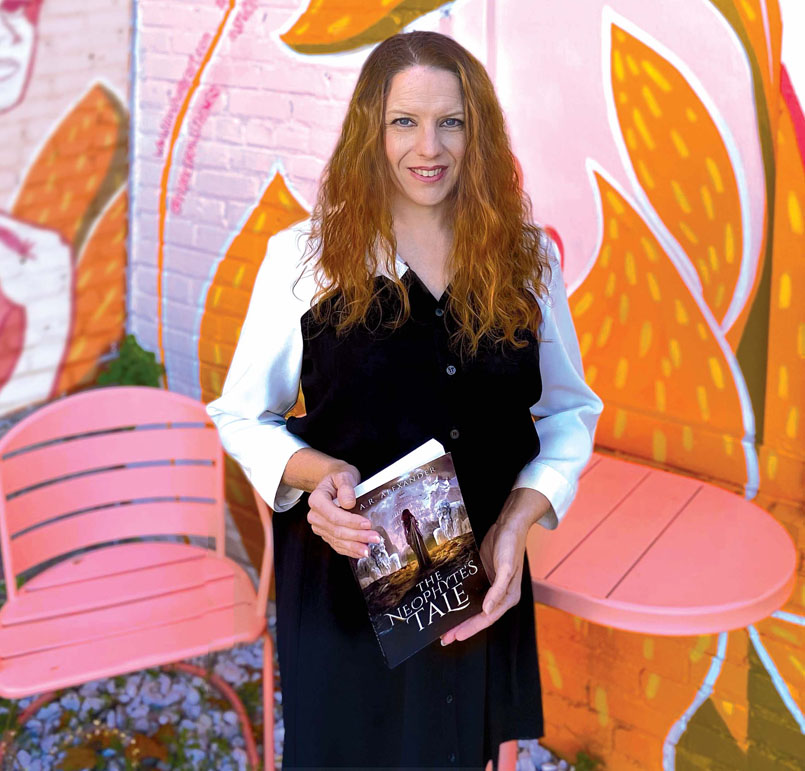 Finding your identity and standing up for yourself were the lessons that A.R. Alexander learned the hard way in life. Single mother A. R. Alexander had to overcome challenges of domestic violence in her two marriages which left her emotionally distraught. Support from her husband from her third marriage helped her to get back to herself and set an example in front of her daughter and today she is an author of a very interesting book 'The Neophyte's Tale'!
"To those who are in a domestic violence relationship please know there are those who will help and care for you. Do not let your abuser convince you of lies that you have no worth. You are worthy you are loved and you might be the change someone else needs to see. "

A.R. Alexander
A. R. Alexander's husband encouraged her to publish her book, which she did several years after presenting it to her daughter. For A. R. Alexander, validation of her talent as a writer has come in the form of written reviews from various readers positively commenting on her writing skills.
Womenlines team wishes A. R. Alexander best wishes and success in all her future endeavours!
Place your order for 'The Neophyte's Tale' now!
DISCLAIMER: All opinions expressed by the Programme Participants are solely their current opinion and do not reflect the opinion of Womenlines!
Are you looking out for physical health, leadership skills, mindset health and image branding strengthening tools to be the best version of yourself? Subscribe to weekly free powerful updates of an online magazine Womenlines for free.
Follow Womenlines on Social Media