Womenlines brings you a smart Electric Eyelash Curler to add to your beauty kit!
Price: $69.98 Regular Price $34.99 Sale Price, Free Shipping
Visit- Order now to place your order for home delivery.
With its unique design, the electric eyelash curler helps you to achieve the most natural-looking eyelashes. It is much easier to use than traditional curlers. The Electric Eyelash Curler works just like the manual curlers but in a much quicker time. It will curl your eyelashes and give you a nice, wide-open-eye look. An electric eyelash curler is the easiest way to get your lashes looking long, full and fabulous. The device uses a gentle heat-up and wind-down mechanism that lifts, curls and holds the lashes in place instantly.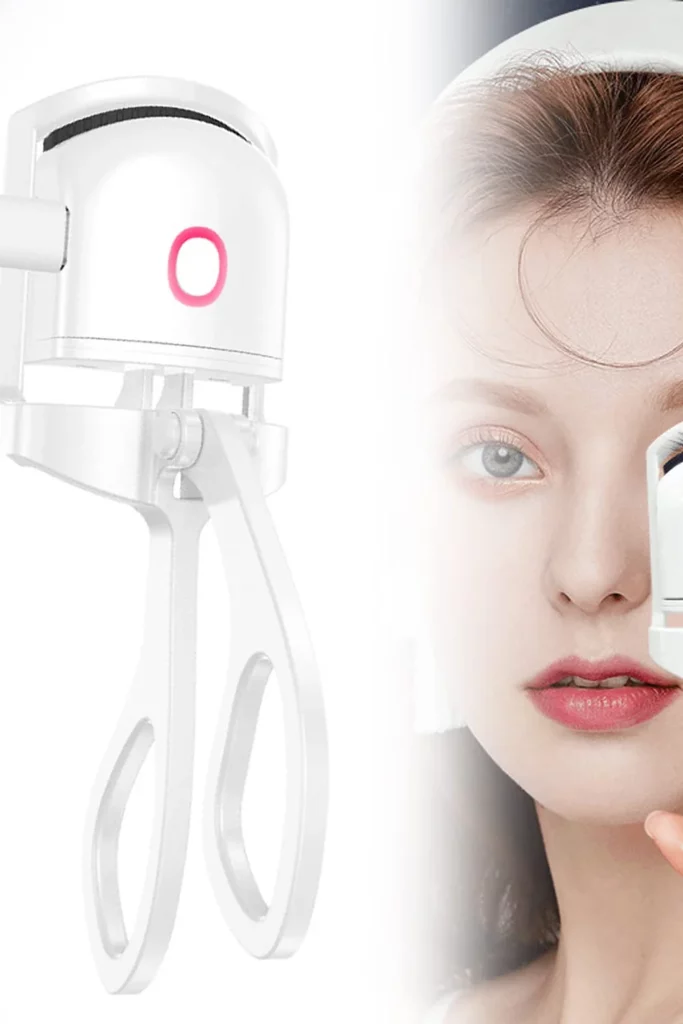 Rechargeable:
The heated eyelash curlers include a charging cable, and USB charging to save battery cost, and can be charged with a computer, power bank, or car. Large battery capacity, once fully charged can usually last for 3 weeks. 
Long Lasting:
This eyelash-heated curler uses a curved design, with soft silicone sad for natural surfing. Compared with traditional eyelash curlers, our heated eyelash curler could create more natural curling eyelashes that could last for 24 hours. 
Safety Design:
This electric eyelash curler with thermal insulating protection slots can avoid heat contact with the eyelid, hurting the skin. Easy to operate, natural, painless, will not hurt the skin, safe and convenient. It provides accurate arc angle, perfect curve and width are professionally designed and tested for most eye shapes. 
2 Temperature Modes:
The green light of the comb eyelash curler is the low temperature(149°F) for thin and soft eyelashes; blue light is the high temperature(185°F) for hard and thick eyelashes. Press and hold the switch for 1.5s to start up and preheat for 10-30s. When the silicone pad turns from black to grey, the electric eyelash curler completes the preheating. 
Practical Gift: This travel eyelash curler is perfect for your lover, daughter, and friends in daily life, birthday, Valentine's Day, Christmas and other festivals. The compact mini size is perfect for travelling and carrying. 
Specification:
Style: charging
Color: White, Pink
Power mode: USBSize: 41*65*130mm
Battery capacity: 230mAh
Package Contents: Electric Eyelash Curler X1
Free Shipping
Follow Womenlines on Social Media