Womenlines takes pleasure to welcome Ruchi Singh, an International keynote speaker and leadership and communication mentor from India at 'Let's Erase Domestic Violence Show'. Ruchi has shared her amazingly inspirational journey of being a domestic violence survivor to a top leadership coach!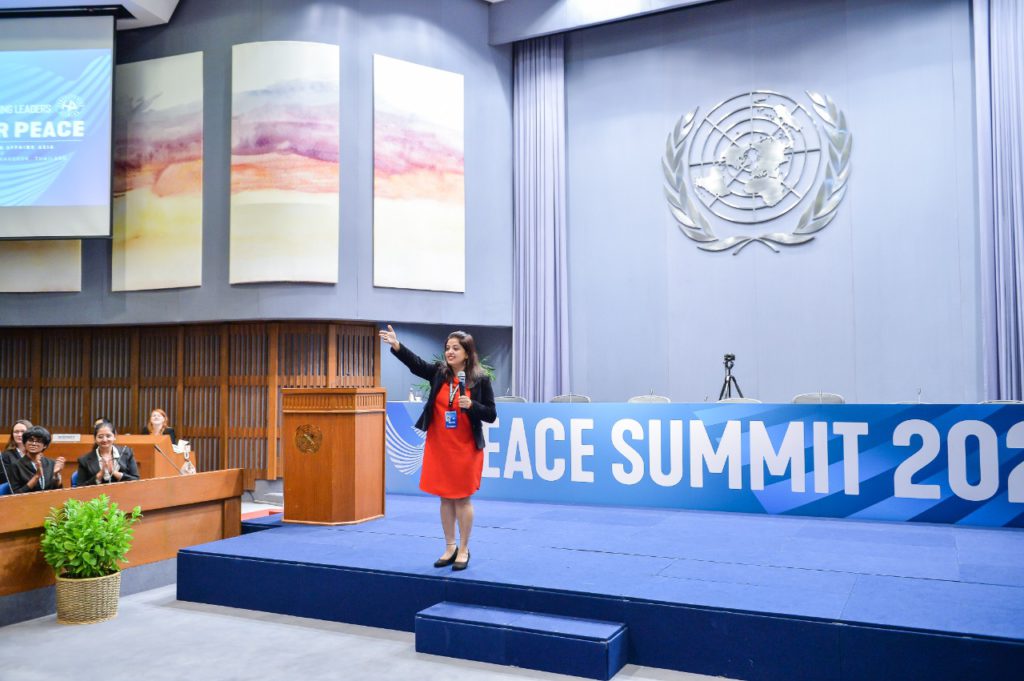 Ruchi Singh is an international keynote speaker, Communication Mentor for Leaders, International Best Selling Author, Talk Show Host & Award-winning Former HR professional. She has been a Keynote Speaker at the United Nations. Ruchi is also a Special Executive Committee Member (Social Work and Entrepreneurship) of the MSME Chamber of Commerce and Industry of India. Learn more about Ruchi at ruchisinghtalks.com!
One of the ways Ruchi adds value is by creating domestic violence awareness. She does this by sharing her story of survival.
Ruchi says,
"Whenever I share my story, I touch a life, create discussions, and change in the right direction."
In 2020, Ruchi was awarded in the name of Former President of India, Dr Sarvepalli Radhakrishnan Award 2020 for her contribution towards the nation's development. Ruchi is the recipient of the Powerhouse Global Award 2019. The Documentary which Ruchi is a part of won the ARFF Amsterdam Award.
Other than Antarctica, Ruchi's work has touched lives on all the continents of our world.
Ruchi says-
"I am in the business of courage."
And, She wants her audience to get in the business of courage too.
Courage to dream, Courage to take action, Courage to create the life one wants.
Instagram: https://instagram.com/ruchisinghtalks
LinkedIn:  https://www.linkedin.com/in/ruchi-singh-69b3221
Womenlines team wishes all the best to Ruchi for more success in life. Ruchi's story should be reaching as many women across the globe, especially those who are facing domestic violence. It is all about taking the first step against the violence, coming out of it and working upon oneself to live a life of excellence.
At Womenlines we strongly believe that as a woman we all are having amazing powers, and skills, which can help us to achieve our dreams and fight challenges in life. Many women across the globe forget or are not even aware of it. Through 'Let's Erase Domestic Violence Talkshow' we want to reach out to women globally who are facing this violence, that they can come out of it, and make them believe that there are people to help them out to prevent domestic violence.
DISCLAIMER: All opinions expressed by the Programme Participants are solely their current opinion and do not reflect the opinion of Womenlines!
Are you looking out for physical health, leadership skills, mindset health and image branding strengthening tools to be the best version of yourself? Subscribe to weekly free powerful updates of an online magazine for women Womenlines for free. Buy some interesting products for women from the Best Sellers page of Womenlines!
Follow Womenlines on Social Media