Womenlines takes pleasure to share about Ms Ketki Vinayachandra as an 'Influencer of Health' at the Womenlines panel. Ketki is sharing articles and videos related to excellence in health through Naturopathy at Womenlines. Ketki is a trained Naturopath and she is quite passionate about creating awareness about Naturopathy across the world. In this video, Ketki is sharing Intermittent Fasting Keto Diet Facts.
Intermittent Fasting Keto Diet
In the above video Ketki is sharing about-
What is the downside?
What should we consider?
Why it is very important to build muscle and metabolic rate?
Why it is very important to ensure we eat a whole sustainable diet .. not deprive ourselves of carbs?
Intermittent Fasting
Intermittent fasting, also known as intermittent energy restriction, is an umbrella term for various meal timing schedules that cycle between voluntary fasting (or reduced calorie intake) and non-fasting over a given period. Methods of intermittent fasting include alternate-day fasting (ADF), periodic fasting, and daily time-restricted feeding.A type of periodic fasting known as the 5:2 diet was popularised in the UK and Australia by Michael Mosley around 2012.
Intermittent fasting may have similar effects to a calorie-restriction diet, and has been studied in the 21st century as a practice to possibly reduce the risk of diet-related diseases, such as metabolic syndrome. A 2019 review concluded that intermittent fasting may help with obesity, insulin resistance, dyslipidemia, hypertension, and inflammation.
Credit https://en.wikipedia.org/wiki/Intermittent_fasting
Keto Diet
 The premise of the ketogenic diet for weight loss is that if the body is deprived of glucose obtained from carbohydrate foods, it will produce energy from stored fat.
In the 2010s, the ketogenic diet became a fad diet for people wanting to lose weight. The keto diet became popular through celebrity endorsement, but there is no evidence of any distinctive benefit for this purpose, and the diet carries a risk of adverse effects,[with the British Dietetic Association naming it one of the "top five worst celeb diets to avoid" in 2018.
Users of the ketogenic diet may not achieve sustainable weight loss, as this requires strict carbohydrate abstinence, and maintaining the diet is difficult. Side effects may include constipation, high cholesterol, growth slowing, acidosis, and kidney stones.
It has been hypothesized that some people have an atypical metabolism, and would therefore benefit metabolically from adopting a ketogenic diet, but as of 2020, there had been no long-term research into this.
Credit- https://en.wikipedia.org/wiki/Low-carbohydrate_diet#Ketogenic_diet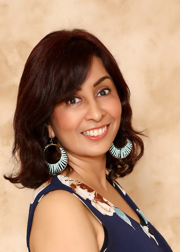 "As a Naturopathic health practitioner, I strongly believe that we need to invest wisely in our health. The everyday choices we make in terms of our lifestyle and how we treat our body can either create healing or disease. While ageing is inevitable, diseases are not."
 Talk to me to customize a treatment plan for you today! http://www.askketki.com/
Are you looking out for physical health, leadership skills, mindset health and image branding strengthening tools to be the best version of yourself? Subscribe to weekly powerful updates of Womenlines for free. Click https://www.womenlines.com!
Follow Womenlines on Social Media