Womenlines is delighted to welcome Anjalika, an IITTI (CANADA) certified professional Image Branding & Lifestyle Consultant, as an Influencer for Image Branding at Womenlines. Yes womenfolk, gear up to learn the tips and tricks to carry yourself with excellence and make excellence your brand. In her sharing for this month, Anjalika is sharing about how to keep up with the power of femininity-
I have had some exciting conversations over the last few months at various events. One thing that stands out so vividly in my mind is when the topic of femininity comes up; to be exact, job role and femininity.
Seriously we are already quite a way into the 21st century and I can't believe such things still comes up in discussions. I was a subject of it a long time ago when I was accepted in the aviation industry, where men were mostly the key players and then again when I ran the marketing department of a football club.
For those who know me, I am a great advocate of femininity – not to be mistaken with feminism. Femininity is the quality or attributes regarded as characteristic of women. On the other hand, feminism is the advocacy of women's rights on the ground of the equality of the sexes. While feminism never fails to intrigue me, let us just say that is a topic for another time.
As a woman, I personally believe in keeping my femininity alongside all the strengths that I have. I have never been afraid to showcase my femininity and never thought of it as a hindrance at any given time. For those ladies, who decide not to portray theirs, well, I have no problems with that either; it is all about personal choice.
Sadly to say in my journey as an Image Branding Consultant, I often meet women preferring not to carry themselves, dress even talk in a certain way because of the positions they hold; thinking they might not be taken seriously and even might hurt their chance of advancements.
My advice has always been the same; why should you not keep up your feminine ways; why should femininity be looked at as weakness while masculinity has always been celebrated? What has being feminine got anything to do with doing a good job?
Coincidentally, I have made a pact with myself at the end of last year that 2019 is going to be the year I am reaching out to more women, telling them, you do you, wear whatever you want, however, you want as long as your professionalism and presentation is upkept.
That said, there are a couple of things that need to be kept in mind in order to project that feminine power to be taken seriously.
Firstly, make something a representation of you – in short, know your personal style.   When we think of Jackie Kennedy, her signature sunglasses come to mind. Create one for yourself so when your name is mentioned, your personal style lingers in people's minds.
I have always reiterated the importance of well-tailored outfit; never underestimate it. A well-sewn outfit instantly makes one look sharper and well put together; that said, the opposite is also true.
If there is one wardrobe item I would choose to help lift my whole ensemble, it will have to be the blazer; a clean, crisp blazer. Choose one in a basic colour like black, navy or white and this can elevate even the simplest shift dress. My preference, that suit most body type will be the one with V-shaped neck; elongates and taps in femininity.
When juggling colours for your office attire, try to stick with those that do not scream for attention, like bright red, neon green – even florals might be inappropriate for office wear. Choose colours that stand you out without drowning you in. Colours that work will be like beige, off-white, some shades of greens or muted red.
While some might neglect what is going on southwards; the feet to be exact, I will say, keep it in mind at all time. Invest in at least four pairs of pumps that can take you on your professional journey. As for colours, I will always advise my clients to have a pair each of black and nude, on top of their favourite choice of colours. If high heels are not your cup of tea, try kitten heels or ballet pumps. Peep-toes or sandals are a complete no-no.
Some clients cringe over the fact that I always emphasize on make-up; never walk out of the home bare-faced. I might be challenged for saying this, however, humans are visual creatures. Our attention is more often than not channelled to a nice looking thing or person. Moreover, I am not talking about 3-inches thick make-up, I am just talking powder, eyeliner, lipstick or lipgloss, and of course, a little blusher and mascara will not hurt. My morning make-up routine takes about 5 minutes; 7 minutes tops!
When accessorizing, keep it dainty. Think pearl ear studs, tiny bracelets and simple cufflinks. Big chunky pieces of jewellery are for after office hours, they have no place on the board or meeting room.
Invest in two or three handbags; a good size one is a must. Depending on what you have to tote around for office and meetings but a medium-sized structured bag in muted colour is my pick.
The way you dress should reflect the organization you represent. Most time, the right attitude plays a big part in how you dress up and when in doubt, always remember, you dress how you wish to be addressed.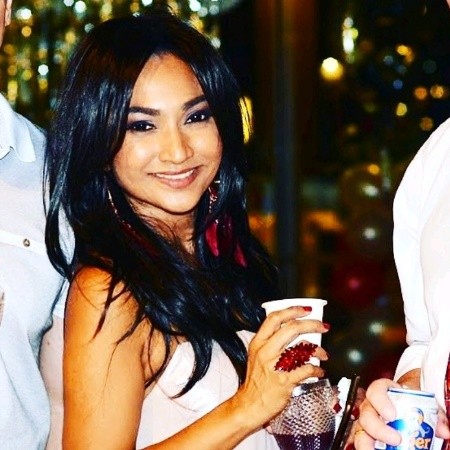 Zu Anjalika Kamis Gunnulfsen is the Editor (Singapore) for Marketing In Asia and certified Image Branding & Lifestyle Consultant. She was also crowned Mrs Singapore Globe 2017. Born in Singapore and blessed to have lived in a couple of other amazing cities in the world, Anjalika is currently expatriating in Kuala Lumpur. Follow her on LinkedIn, Instagram and blog
LinkedIn –https://www.linkedin.com/in/zuanjalika/
https://www.instagram.com/anjalika_mrssingaporeglobe2017/
Follow Womenlines on Social Media