It is such a pleasure to have Neetu Jain, one of the co-founders of one of the trendiest clothing stores in Dubai– PALACIO OF FASHION in the 'Stellar Entrepreneur Show' at Womenlines!
PALACIO OF FASHION is a multi-label concept store in the heart of Jumeirah, Dubai having collections from bridal wear to evening cocktail gowns to daily office wear to streetwear.  PALACIO Of FASHION was founded by Neetu Jain, Manisha Nakhat and Pinky Gautam in June 2022. Neetu is one of the founders of PALACIO OF FASHION. Neetu was born in Hyderabad and completed her education in Jaipur and Mumbai. Neetu got married in 2001 and completed her postgraduate diploma from the Welingkar Institute of Management.
After moving to Dubai in 2018, Neetu wanted to keep her passion for fashion for alive; therefore she launched Palacio of Fashion in June 2020.
Founders Say-
"Countries were easing out of lockdown and businesses attempting to reboot, people started travelling and attending events. That's when we came up with our brainchild PALACIO which has come to be associated with providing the residents of the United Arab Emirates access to visionary South Asian designers, with offerings ranging from haute couture, ready-to-wear, jewellery and accessories. It is a one-stop-shop for all your luxury fashion and lifestyle needs & aims at bringing premium designer wear under one roof".
One of the Trendiest Clothing Stores of Dubai- PALACIO OF FASHION
PALACIO OF FASHION showcases the most highly acclaimed and celebrated designers' work in the store. Selection of Asian labels mixed with international and local ones, It is one of the most established multi-designer concept stores in Dubai. Many of the biggest names in Indian fashion – SAAKSHA & KINNI, Vipul Shah Bags, Miku Kumar, Etasha by Asha Jain and many more showcase their collection with PALACIO. They launched their own label "PALACIO" on 9th Dec. 2022 followed by a high tea event which was attended by various celebrities, influencers and media.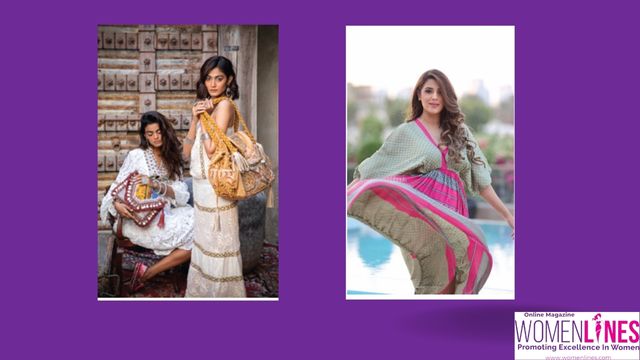 Label PALACIO has everything for all. Whether it is casual co-ord sets, fun resort wear, or bespoke bridal, come and unleash your inner diva at Palacio. Not only fashion clothing but home and lifestyle accessories were launched under the label PALACIO. It is the perfect brand for your home–and you. Therefore, we are a unique concept store that specialises in elegant home decor and a wide variety of product categories under a single brand.
Looking to add some stylish pieces to your wardrobe? Look no further than Palacio of Fashion's Instagram page! With a stunning variety of clothing for every occasion, you're sure to find something that catches your eye. Step into the world of fashion and discover the latest trends and styles. From elegant dresses to casual tops and pants, Palacio of Fashion has got you covered.
So what are you waiting for? Head over to their Instagram page and indulge in the world of fashion. With new arrivals added regularly, you'll always find something fresh and exciting. Don't miss out on the chance to elevate your wardrobe and show off your unique style. Follow Palacio of Fashion today!
Also read:  5 Life-Changing Self-Care Ideas for the Daily Routine of Women
Follow Womenlines on Social Media