Womenlines takes pleasure to welcome Arundhati Banerjee, a teen from Australia who is selected in the 2021-Top 30 Australian Super Models and is also bestowed with various other awards and titles recently! In 'Entrepreneur/Professional of the Week Show at Womenlines Arundhati has shared her secrets of how she became an achiever at such a young age. Hear Arundhat's journey in her own words in the video above!
Arundhati Banerjee, a South Australian who has won the title of Miss Teen Diamond Australia 2019 recently awarded in April 2021, as a Lifetime Ambassador- Miss and Mr Diamond International and Australia for her relentless service to community, art, slow fashion, modelling and pageantry.
Arundhati is also referred to as Ari and is a South Australian Woman of the Year- Emerging Leader 2020 conferred by the South Australian Government on Australia Day. She is the brand ambassador of multi-award-winning boutique firm Bridal Fusion Mascia that resonates with her values of inclusion, diversity, and body positivity. She has built awareness about sustainability through clothing, slow fashion by associating through South Australian brand NoRuYeLo which means say No to Rubbish Yes to Love meaning clothing that is eco-friendly. She has been covered by the leading daily of Australia -Advertiser, magazines such as Girlfriend Magazine, cover page model for Lifestyle, Hitech Moda and featured in Star Central Magazine to name a few for her contribution towards sustainability, diversity, and inclusivity. She has won several awards nationally and internationally such as the Fashion Icon Award by Australian Golden Sash Awards and the International Woman of the Year 2019 and 2021 by Elite Club (UK) to name a few. She has also walked the ramp for Lorna Jane at BU Fashion and raised funds for victims of Domestic Violence. She has been associated with CanTeen, Cancer Council, Foodbank. She has volunteered with Rotary Club's program Cold Plunge to raise funds for the Homeless.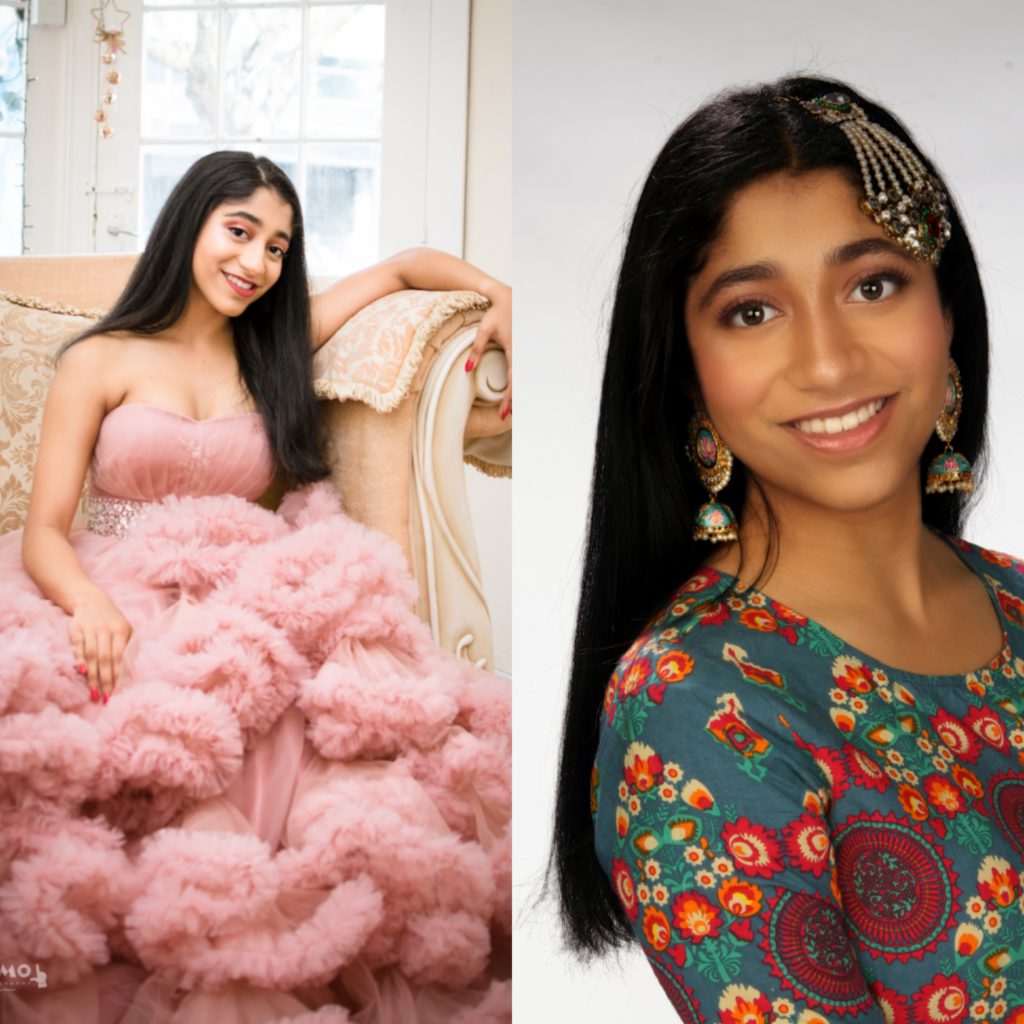 Apart from being a model activist, humanitarian she is also a performing artist and has been trained in both Indian classical and western forms of dance. She has raised funds to a tune of AUD $3800 through her maiden production Dancing Sutra in Fringe Festival which she contributed to not-for-profit organisation e.motion21. She has won several dance competitions and received the title of Pure artistry and was invited for a performance at Hollywood Studios. She won the silver medal for Australia at the World Championship for Performing Arts which was held virtually by the United States of America due to Covid. The judges, the audience were absolutely spellbound by her performance creating a unique niche of Indian dance form with western music. She was bestowed with the Multicultural award by International Film & Entertainment Festival Australia at the New South Wales Parliament for her contribution to promoting art and multiculturalism. Recently she was awarded the Highflyer Achiever- NRI for her contribution to arts.
She has embarked on a new journey where she has been selected and is among the top 30 contestants selected by Australian Supermodel of the Year with her focus specifically on diversity, sustainability, and inclusivity.
Are you looking out for physical health, leadership skills, mindset health and image branding strengthening tools to be the best version of yourself? Subscribe to weekly free powerful updates of an online magazine Womenlines for free. Buy some interesting products for women from the Best Sellers page of Womenlines!
Follow Womenlines on Social Media