Womenlines takes pleasure to welcome Shivani Gupta – Managing Partner, Culture and Brand Reputation, Health Asia- SPAG – A FINN Partners Company in 'Stellar Entrepreneur Show'.
What skills help a leader to lead her team in the right direction, what are the right ingredients required for a woman to be a leader, and what are must to have habits of a female entrepreneur, hear from Shivani in the video shared above.
Shivani Gupta holds a dynamic and multidimensional work profile across different avenues of the communications industry and her role as co-founder and managing director at SPAG encapsulates that experience to form the founding pillars of strength behind the success of the firm. Her inspiration lies in the belief that teamwork and a positive work community play a pivotal role in achieving targets and successful results. Building a healthy culture within lies at the core of SPAG's philosophy and while instilling and sustaining a people-centric and people-friendly approach at the workplace, Shivani drives this culture and the workforce. That's one of the positive forces behind a creatively charged, multidisciplinary, yet integrated communications entity.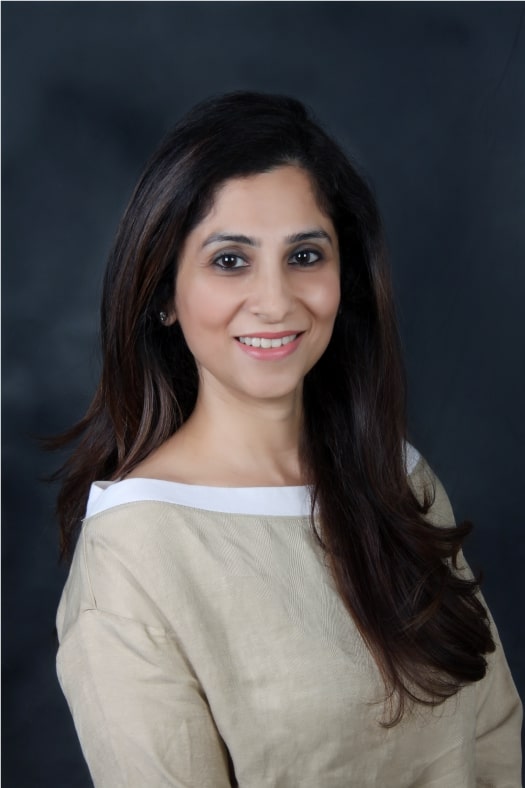 Focusing on people management and brand management at SPAG and DYE helps leverage her expertise in unique ways. She also leads the overall brand management at the Asia Pacific level. Ensuring that brand SPAG gets its top-of-mind positioning has been an important aspect of her role.
She has worked with some of the leading PR firms and corporates and her journey across different roles in media relations, training, marketing, community relations, crisis management and internal communications have contributed immensely towards providing strategic and business direction to SPAG.
An artist at heart, Shivani believes creativity is the ability to bring into existence something new when you have the willingness to play with ideas and possibilities. This approach of hers has been the catalyst for growth in terms of SPAG's brand management. This has been reflected largely during these challenging times amid the COVID-19 pandemic. Shivani's outlook in terms of building a community of professionals tightly knit by core values of teamwork, equality and respect has driven the transition of work culture amidst crises. It is this approach that has continuously led SPAG now to new heights with it becoming the preferred communications partner for clients.
Shivani Gupta most recently was recognised as the Women Entrepreneur 2022 by Adgully Women Disruptors Awards, Innovative Leader 2021 by e4m, Social Samosa – Class of 2021 Superwoman while also receiving the e4m PR & Corp Comm Top 100 Influential Game Changer in 2020 and 2021 and Reputation Today 100 Most Important Professionals – 2021. She also won the Innovative Leader of the Year Award in 2021 and Entrepreneur of the Year Award in 2020 at e4m's Women Achievers Awards. Shivani also represents as a country Chair of -Public Relations wing at G-100. 
Subscribe to www.womenlines.com to become the best version of yourself! Womenlines is a weekly online magazine publishing content on Business Excellence, Health, and Leadership Skills and is listed in the top 60 women's online magazines to follow in 2022!
Also Read: Business Coach for Women Leading Female Entrepreneurs Globally- Annie Gibbins
Follow Womenlines on Social Media