It seems to me that the natural world is the greatest source of excitement; the greatest source of visual beauty; the greatest source of intellectual interest. It is the greatest source of so much in life that makes life worth living – David Attenborough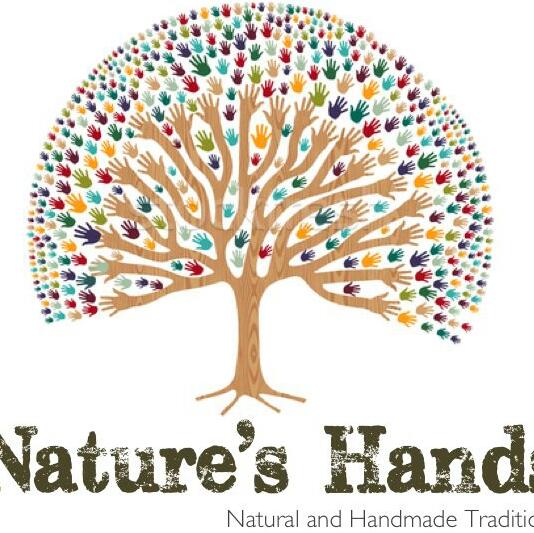 Natural world is the ultimate source for happiness in life and what if we surround ourselves with all natural world products-our life will become so joyfull!
Market is full of variety of lifestyle products to ease your life and provide you comfort. It was a sad and painful transition, when power looms replaced hand looms, machine embroidery replaced hand embroideries, people stopped patronizing Folk Art, people turned to popping pills to cure themselves rather than look at natural remedies and our personal care items changed from what our grandmothers handmade with so much love with the choicest natural ingredients to a cocktail of toxic chemicals. Things give you pleasure in life  but for a short time. Suddenly you feel surrounded with all artificial things which gives a feel of suffocation and search for peace starts again.
Nature's Hand is a group of entrepreneurs  in Singapore who are dealing which such products which can help you in brightening your life. Nature's Hand group consists of  entrepreneurs who are dealing with hand made products for health , interior deco, garments, jewellery, and other lifestyle products. One common factor which is in all products is that they are done with natural materials and thus having a super natural feel in them with all positivity to bless you with much seeked happiness which everybody is searching for.
Aham– Traditional & Wild is a philosophy and belief, more than an enterprise. Aham hand makes bath powders, body scrubs, tooth powders, tea blends etc using traditional and time-tested recepies. They source ingredients that are all natural and wild harvested like flours, flowers and herbs to cleanse and nourish the body. Because they contain no chemicals, they can be used on babies too, as young as 40 days old!
Swayam by Swati Palekar. Under the banner of Swayam, this gorgeous lady hand paints Indian Folk Art (like Madhubani, Warli) and has seamlessly integrated a traditional folk art with fashionable home decor.
Mystic Summerz by Charu Mehrotra who would be introducing Singapore to the glory of hand embroidered Lucknowi Chikankari. A traditional craft from the land of the Nawabs, Chikankari is one of those traditional Indian wears that has blended beautifully in the modern day world too!
Threadtalk  by Sagorika Bolur Dasgupta,who is so much passionate about popularising the beauty of saris from India, which are breath taking, elaborate but unfortunately, lesser known than the bling that Bollywood promotes. Threadtalk is so proud to include line of jewellery made from botanicals (seeds and grains) from a social enterprise in the southern part of India. This enterprise is not only trying to revive the beauty of wearing natural, botanical jewellery but also generating employment for rural women in the region.
Essential Oil Remedies-Mission of Essential Oil is is to help people attain health, vitality and wellness in a safe and natural way .Essential Oil remedies is brainchild of Nana Lim who herself used alternative medicine to cure her illness as she was allergic to pharma drugs.And now she has so much trust on these oils which are botanical extracts derived from plants that she wants to reach out to community to benefit them.
Nature's Hands  group will be organizing monthly open houses to exhibit their products at various locations in Singapore.The  first open house is coming up on 25th(10:00pm-2:00pm) and 26th April(2:00pm-6:00pm) at 03-03 Casa Meyfort at 79 Meyer Road. This Open House is Nature's Hands group first attempt to bring those beautiful elements of art, fashion, health and wellness from the past into our present life!
The quote is so well said, "Key to happiness is not success , but key to success is always happiness." We are not talking about happiness due to materialistic gains,but the natural soulful happiness , which is genuine and which is forever with us and Nature's Hands group is always there to help you to gain that happiness!!:))
Charu Mehrotra
Promoting Excellence in Women!
Follow Womenlines on Social Media