Womenlines takes pleasure to welcome Ahana Lara Losita from Australia at 'Entrepreneur of the Month' show at Womenlines. Listen from her about her interesting journey as a Business Transformation Coach in the interview above-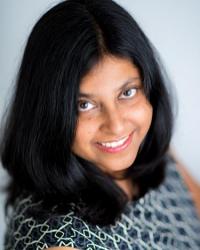 Ahana Lara Losita is a Business Transformation Coach, Author and Founder of Rise and Be Rich. She calls on her 20-year digital marketing and communications experience, a decade of building businesses and helping other business owners structure their online businesses, and her personal experience in meditation and mind training to solve the toughest challenges of solopreneurs and small business owners looking for a breakthrough and high growth in their business.
As a sought after expert on "transforming businesses inside out", Ahana has helped business owners from USA, Canada, UK, Singapore, Malaysia, Hong Kong, India, Australia and New Zealand to switch to success. She teaches how to combine mindset training, success principles, aligned strategies, accountability plans and high growth online business systems to grow fast and create freedom, purpose, joy, and financial growth in the business while serving global clients at the highest level.
To know details about Ahana visit 'RISE AND BE RICH'.
Follow Womenlines on Social Media