It is a pleasure to share about Senior Physiotherapist Shubhangi Gaikwad from the United Arab Emirates as an Influencer for health and fitness at Womenlines panel. A Dedicated PT offering 10 years of acute-chronic care experience; a history of "exemplary" ratings on performance reviews; solid credentials that include, BLS/Dry needling/Manual Therapy certifications /certified FMT and a master's degree in physical therapy in Neurology. This month Shubhnagi is listing out things which every woman should be taking care of –
Around the world, there is a common trait which we found in most of the women and this Willingness to give love and care to the family and friends. Women are the base of society. And every family way of living, its mode of conduct and its growth depends on the women of the family. In this process of building up her family, many women neglect themselves.
There is a very famous quote "When u educate a man you educate an individual, and when you educate a woman you educate a family". And I totally agree with it. it's the mother who is the first teacher for the kids for every small thing to the growing kid. Therefore when women learn about self-care and healthy lifestyle it will be much easier to pass it on to the coming generation, it can help to in cultivating the healthier lifestyle in kids and we can create a healthier world.
What does a woman need to learn, relearn and adapt in daily routine?
Time management – one of the most basic things which many females unable to follow and suffer no time in their hand for themselves is time management. Once a homemaker or a working-class woman schedule her time properly for an everyday activity she can manage some time for herself. Many women usually say that it's very easy to talk about time management, but it's just not possible I have a thousand things to do. If you set up your mind like that it will be more difficult, rather look for the opportunity where you can save time.
Prioritize – do what is important and what can be done later. Don't try to multi-task and do everything in a single day. Learn to prioritize the work, break down the task in steps. This will help you to take out time for yourself.
Self-Love – until you don't love yourself you cannot give pure love to your loved once. Don't sacrifice your wishes. If you want to join any class or learn new thing don't restrict yourself thinking that you don't have time or money. Nowadays everything is so accessible through the internet that you can learn anything anytime. To pursue what you want to learn and create space for yourself, it gives immense boost up of the self-love and self-confidence.
Stop considering daily chores as exercise– I meet many housewives and working women saying I am doing all work by my selves from morning till evening I am on my toes, walking, standing, bending that's my exercise I don't need to do any extra workout. If you also fall in this category of thinking, then change your mindset, the chores you are doing is your daily task. Just ask one question to yourself If it's exercise why are you not feeling relaxed, boosted and stronger after everyday work, why do you feel fatigued? This does not exercise. Take out separate time for exercise.
Arts – do some artwork. It has phenomenal power to distract ourselves from routine stress. When you do an art our brain secret dopamine which is a feel-good hormone.
Exercise– take out 20-30 min for exercises at least 5 days a week. Target different muscle and joint every day. This will help you keep you stronger and doing daily chores won't give you fatigue.
Teach your child – educate your kids about a healthy lifestyle. Take them outdoor picnic rather than taking then malls and play station often. Teach then self-love, self-care and start scheduling at least 15 of stretching or any kind of exercises every day. This will make them habitual of physical activity and will become part of their daily routine.
Ladies when you will start taking out time for yourself you will love yourself more and in return
You will give more love and strength to your family. Work on yourself |create a healthier & happier you|create a healthy & happier family|create healthier & happier world|
Are you looking out for physical health and mindset health strengthening tools to be the best version of yourself? Subscribe to weekly powerful updates of online magazine https://18.140.181.33 for free. Click SUBSCRIBE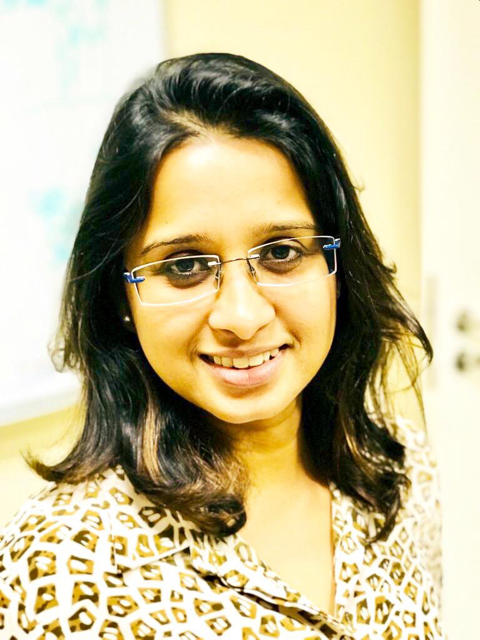 Shubhangi Gaikwad
Instagram