Womenlines takes pleasure to welcome Tanja Bagar, a true inspiration to women in science from Slovenia as a guest in the 'Entrepreneur/Professional of the Week' show at Womenlines. Learn amazing leadership insights from Dr Tanja in the video above!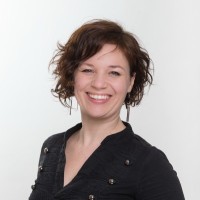 Tanja Bagar is the co-founder, CEO and Chairman of the Expert Council of the ICANNA International Institute for cannabinoids. She is active in the academic sphere, as she lectures microbiology, biochemistry and topics on ecology at the Faculty AMEU-ECM. She is the author of a book on the medical use of cannabis, that has been published in German and Slovene language (Konoplja v medicini; https://www.institut-icanna.com/), soon to be published in English and Croatian. She is also the co-founder of the online consulting clinic for the medical use of cannabinoids https://www.cannabinoid-clinic.com/ and a member of the team in the first ambulant for medical use of cannabinoids in Slovenia (https://www.zzzdravje.si/si/ambulante/ambulanta-za-zdravljenje-s-kanabinoidi).
She is a member of the Pomurje Academy of Arts and Sciences, Slovenian Biochemical Society, and the Slovenian Association of Psychologists and is one of the founders of the society for the preservation and protection of the environment. She has extensive research experience gained in the laboratory at the National Institute of Chemistry, the Faculty of Biotechnology, the National Laboratory for Health, Environment and Food, in the Topolšica Hospital and abroad at the Institute of Microbiology and Genetics at the Georg-August University of Gottingen in Germany and at the Institute for Cell Biology, University of Edinburgh. Since 2013, she is a peer reviewer for the national competition of research projects, organized by the Association for Technical Culture of Slovenia. For her social engagement in helping patients, she received special recognition in a frame of the Slovenian social responsibility award HORUS.
She attended various conferences on cannabinoids and the endocannabinoid systems at a national and international level and published many papers on the topic. She holds knowledge in the fields of microbiology, cell biology, biochemistry and molecular biology in conjunction with the endocannabinoid system and the functioning of cannabinoids. She is the key lecturer at several international education programs about cannabinoids for medica staff and patients.
Connect with Dr Tanja at Linekdin!
Are you looking out for physical health, leadership skills, mindset health and image branding strengthening tools to be the best version of yourself? Subscribe to weekly free powerful updates of an online magazine for women Womenlines for free. Buy some interesting products for women from the Best Sellers page of Womenlines!
Also read- What type of entrepreneurial mindset you are having?
Follow Womenlines on Social Media