Yes, friends, you can make stuffed mushrooms in multiple different ways. Under the 'Healthy recipe for healthy you' segment Womenlines has picked the best stuffed mushroom recipe, especially for you. Credit for this recipe goes to the founders Sonja & Alex Overhiser, of a top blog https://www.acouplecooks.com/. Here's what you'll need:
Ingredients
1 1/2 pounds cremini mushrooms, aka baby bella (3 8-ounce packages or 20 to 24 mushrooms)
1 tablespoon olive oil
¾ teaspoon kosher salt, divided
Fresh ground black pepper
3 tablespoons shallot, finely minced
¼ cup finely chopped walnuts (or omit and substitute more breadcrumbs)
2 tablespoons finely minced parsley
½ cup Italian panko or breadcrumbs (gluten-free as necessary)*
½ cup grated Parmesan cheese
½ teaspoon garlic powder
Paprika or smoked paprika, for the garnish
Instructions
Preheat the oven to 400 degrees Fahrenheit.
Clean the mushrooms and gently remove the stems.
Pat the mushrooms dry with a towel and place them in a large bowl. Mix them with 1 tablespoon olive oil, ½ teaspoon kosher salt and fresh ground black pepper. Line a baking sheet with parchment paper or brush it with olive oil. Add the mushrooms in a single layer on top.
In a medium bowl, mix the minced shallot, chopped walnuts, minced parsley, Italian panko*, grated Parmesan cheese, and garlic powder. Spoon the filling into the mushrooms. Lightly drizzle the tops with olive oil (just a small drizzle).
Bake for 15 to 20 minutes, until the mushrooms are cooked and golden brown on top. Serve immediately, garnished with a sprinkle of paprika and additional chopped parsley if you like. (Leftovers last 2 days refrigerated, but the filling is less crunchy. You can reheat them in a 350 degree oven until warmed through.)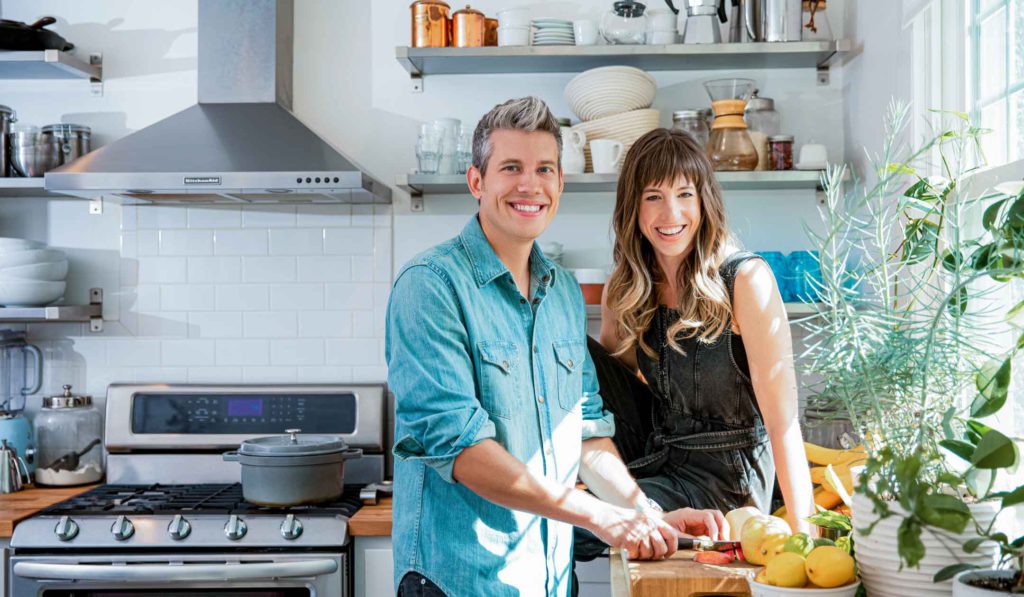 Sonja & Alex Overhiser
are writer and photographer of the award-winning food blog A Couple Cooks, and authors of the book Pretty Simple Cooking named a best vegetarian cookbook by Epicurious and Food & Wine. The couple has a worldwide following for their vegetarian and plant-based recipes. They are authors of a series with Washington Post Food called Voraciously: Plant-Powered, a recipe newsletter on how to cook more plant-forward meals. A Couple Cooks was awarded the IACP Best Individual Blog award in 2019 by the International Association of Culinary Professionals, a professional association co-founded by Julia Child.
Also read- Chia Coconut Pudding
Follow Womenlines on Social Media