It is a pleasure to share about Senior Physiotherapist Shubhangi Gaikwad from the United Arab Emirates as an  Influencer for health and fitness at Womenlines panel. A Dedicated PT offering 10 years of acute-chronic care experience; Shubhngi is having a history of "exemplary" ratings on performance reviews. This month Shubhnagi is sharing key points to be mindful of while taking care of the elderly in the pandemic scenario-
Since the coronavirus has engraved the whole world, the most affected population around the world are the elderly. As soon as the data started coming in regarding the COVID-19, senior citizens are advised to stay at home to be safe.
As the world is opening gradually and adapting to live with the new normal. All of us has to adapt the safest way to live. Protection is better than cure. All of us need to follow all the guidelines and measures.
As far as the elderly population is a concern, its still not safe for them to go out. Hence, they need to readapt the to a normal routine within the home and stay happy and healthy.
Before pandemic, I had always encouraged the senior citizens to go for a walk, go out and socialize.
Now, the circumstances have been changed, its recommended to
ü Stay home.
ü Social distancing
With the new normal, maintaining physical and mental health is getting difficult for the world and especially, for the senior citizens.
With restricted movement elderly's are not going for their walks, group classes are stopped, social clubs are closed, not catching up with friends in parks and café. This has affected not only the physical but mental health too.
Homebound lifestyle is increasing,
muscle-joint pain
joint stiffness
postural abnormalities
body weight
anxiety
fatigue level
Joint mobility, regular muscular activity and functional movement are especially important in daily routine to keep the optimal level of physical health. Whereas meeting friends, socializing, and exploring around improve mental health. Due to various restriction, most of these activities are restricted. It is time for helping our elderly's more than ever to keep them safe and healthy at the same time.
Guideline to help senior citizen:
Telemedicine: do not get stressed for a regular checkup. Go for telemedicine for your regular checkup, as recommended by your physician earlier.
Consult physiotherapist/ exercise expert: get an online consultation with a physiotherapist and get a customized exercise plan according to your body need after doing a thorough assessment.
Avoid following random exercises by accessing different sites online. It is very important to understand that especially in old age, there is a preexisting condition, different physical capacity, random exercise plan affect adversely to various joint, muscles and physiological process. Hence do not hesitate to contact a physiotherapist for best-suited exercises for senior citizen.
Make a schedule of the day: yes, make a schedule of the day, restrict sitting or lying down for long hours. Too much mobile usage leads to dryness of eyes, muscle tightness and spine stiffness, try to avoid it. Divide your day in three-part, morning hours – where you can give time to your breakfast, reading, prayers, etc, afternoon – lunch, pending work, exploring your old stuff, evening – tea time, snacks with family, connect with friends online, activities etc
Engage in activities – try to indulge yourself in activities you like, your hobbies, activity with a family member.
Connect with friends online: if you are missing your routine of meeting friends, then the best way is to do online meeting during the time you use to go out to meet them on normal days.
Do share these guidelines with the people around you and let's generate hope, energy and positivity. The physical and mental health of senior citizens can be maintained being at home too.
If you have any queries or need a consultation, feel free to contact me @ shubhangigaikwad06@gmail.com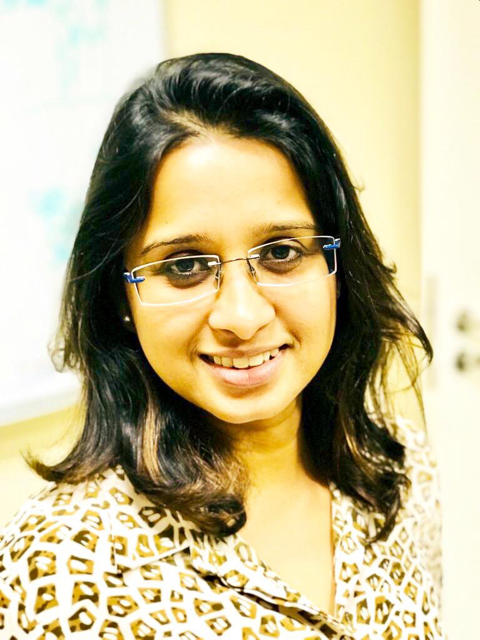 Are you looking out for physical health and mindset health strengthening tools to be the best version of yourself? Subscribe to weekly powerful updates of online magazine https://18.140.181.33 for free. Click SUBSCRIBE.
Follow Womenlines on Social Media