Womenlines is delighted to welcome Anjalika, an IITTI (CANADA) certified professional Image Branding & Lifestyle Consultant, as an Influencer for Image Branding at Womenlines. Yes womenfolk, gear up to learn the tips and tricks to carry yourself with excellence and make excellence your brand. In her sharing for this month, Anjalika is talking about certain etiquettes of the corporate world-
"You have been doing good; in fact, amazing, for someone who is here on her internship," Rita said that to me right after a rather challenging meeting. She was the Public Relations Director to the resort development I was attached to as an intern, all those years ago. Once she finished her sentence, all eyes rolled slowly towards me; yes, all five pairs of them. That was my first corporate experience, ever and yes, I was truly elated hearing that.
I was only 18 at that time and pretty much clueless. However, I was lucky to have found myself a mentor. Rita taught me, with day-to-day examples on what corporate etiquette is and I have not looked back since.
What is corporate etiquette?
It actually refers to a set of rules one needs to adhere while at work. There are a couple of spoken ones and most definitely a whole lot of unspoken rules. While the list of corporate etiquette guideline is endless and some of us might even get lost in the translations of it all, to that I say, when in doubt, there is always common sense.
Keeping your workstation clean and tidy should not come in as a surprise to anyone. It is the basis of respect to yourself and definitely, to others. So, the first rule ever of corporate etiquette; keep your area of work neat.
Have you ever walked into an office and see a group or groups of people standing around chatting, laughing loudly and have a really casual attitude at work? You are paid to work not to engage in casual chatter and to loiter about. You want to be taken seriously, take yourself seriously first.
All of us know of a 'peeper' or two in the office; I used to sit in a cubicle next to one. Not only she peeped, my cubicle-neighbour, was so interested in what I did all day long. In short, she could tell me in detail what went on in my cubicle. Respect each other's privacy; do not peep and definitely knock before entering someone's office.
In this era of connectivity, we go about our day with our phones literally hanging on to us. Keep handphones on vibrating or silent mode while in the office. Imagine having fifty colleagues in the office, all with their ringtones on. One thing is for sure, it is going to be a one really noisy office!
Nasty office politics is a total no-no. Never engage in one. Distasteful, unclassy and what makes you think you are not the subject of their conversation at one point or the other? If your colleagues can talk about others to you, they can surely talk about you to others.
Never shout on anyone; it is unprofessional – stay calm and think rationally at all time; even when the office feels like crumbling down.
As trivial as it may sound, though it is actually not, your personal grooming is a real deal breaker when it comes to corporate etiquette. Pleasant scent, appropriate office attire, proper footwear and groomed hair and face come in tops in my personal book of grooming for excellence.
Always attend a meeting with a notepad and pen. This not only shows that you are interested in what is going to be said, but it also truly helps in remembering points that are discussed in the meeting; which will eliminate the unnecessary questions later.
Never interrupt and always wait for your turn to speak; basic manners everyone should adhere to.
Have you been in a situation where you need a stapler for home use but the thought of going down to the stationery shop really dampens you? Then you thought, 'Oh well, perhaps I can just take the office stapler; that will solve the problem.' Well, yes and no. Of course, you now have a stapler for home use but it is not ethical and totally wrong on all levels. Taking something without permission is stealing – there you go!
Never underestimate the power of being punctual. Punctuality only shows that you respect the other person's time and in that process makes you an even better individual, in the eyes of others. Reaching office or meetings on time should be second to nature.
Data in any form must not be passed to anyone outside the company. That information belongs to the organization you work for and never should be compromised in any way.
Be in your best behaviour, keep your work ethics firm and manners, mild. That way, you will go leaps and bounds in the corporate world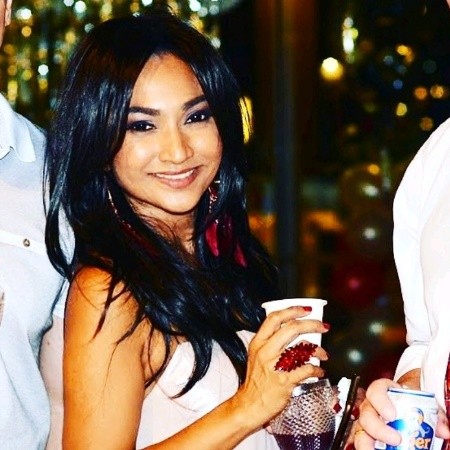 Zu Anjalika Kamis Gunnulfsen is the Editor (Singapore) for Marketing In Asia and certified Image Branding & Lifestyle Consultant. She was also crowned Mrs Singapore Globe 2017. Born in Singapore and blessed to have lived in a couple of other amazing cities in the world, Anjalika is currently expatriating in Kuala Lumpur. Follow her on LinkedIn, Instagram and blog
LinkedIn –https://www.linkedin.com/in/zuanjalika/
https://www.instagram.com/anjalika_mrssingaporeglobe2017/
Follow Womenlines on Social Media