For a long, we have seen women have been outnumbered by men in the business. Over the period of time women are coming forward and standing out loudly. As a result, there are 100s of companies all over Britain which is been occupied by many famous female entrepreneurs.
Not only this, there are many famous female entrepreneurs in the past who have become role models and empowered many other women. Undoubtedly, female entrepreneurs are very inspiring to others.
With all this in mind, we have listed down some most famous female entrepreneurs of UK:
Monica Eaton-Cardone – An entrepreneur, author, speaker and a leader with extremely multi-talented personality is a COO and Co-Founder of Chargebacks911 and Fi911. She has done specialisation in cyber technology, and also have 15 years of experience in e-commerce, payments and finance industry.
2. Valerie Stark – An entrepreneur born in 1986 is the Co-Founder and CEO of the mobile dating app named Huggle. The app has been in the news on a regular basis especially when some famous personality is found on it. Apart from this, she is also a board member at Bumble and an advisor to Badoo.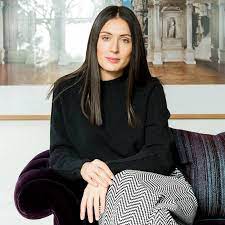 3. Savannah de Savary – This beautiful young lady founded Built-ID in 2015. Working as a property developer in her past in New York City she realized, it is extremely difficult for property professionals to find information on the teams behind inspiring projects, and that's what inspired her to make such a wonderful thing and make ease for the other fellows.
4. Amber Atherton – A British entrepreneur who is currently working as a Head of Strategic Communities at Discord, born in 1991. She is also known for co-creating and appearing in the reality television series Made in Chelsea.
5. Charlotte Pearce – A founder of a business that creates handwritten notes for companies. Her aim is to help personalize communication, and above all, she runs an inspirational workshop for entrepreneurial youngsters. Which is an excellent example of a #womensupportingotherwomen.
Also Read: Top 5 Powerful Women Entrepreneurs of India
Are you looking out for physical health, leadership skills, mindset health, and image branding strengthening tools to be the best version of yourself? Subscribe to weekly free powerful updates of an online magazine Womenlines for free. Buy some interesting products for women from the Best Sellers pa
Follow Womenlines on Social Media