Let's add some interesting ingredients to your salad to make it more healthy! Try out delicious Peanut salad this weekend friends!
'Healthy recipes for healthy you' is especially for that segment of Womenlines audience who are eagerly looking for new recipes which are healthy also! Peanuts are a convenient source of protein and come with the added bonus of healthful nutrients, such as antioxidants, iron, magnesium, and fibre." The majority of fats in peanuts are heart-healthy mono- and polyunsaturated fats, which can help lower "bad" LDL cholesterol. (Credit)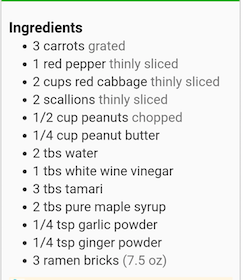 My name is Annemarie Rossi. I'm the creator of Real Food Real Deals and the author of Conquering Your Kitchen. I provide recipes and tips to help families eat real, minimally processed food while maintaining a budget.
I love to travel, and I share my suggestions about family travel destinations where healthy food is readily accessible and celebrated. We've eaten our way through different parts of the U.S., Canada, and Europe. Visit my Real Food Travel Gallery for details.
Subscribe to https://www.womenlines.com to become the best version of yourself! Womenlines is a weekly online magazine publishing content on Business Excellence, Health, Leadership Skills and listed in the top 50 women's online magazines to follow in 2021!
Follow Womenlines on Social Media