Womenlines takes pleasure to welcome Rebecca Hall Gruyter, Chief Executive Officer at RHG Media Productions and Radio Show Host (reaching over 1 million listeners on 8 networks) from California as a guest in the 'Stellar Entrepreneur Show'!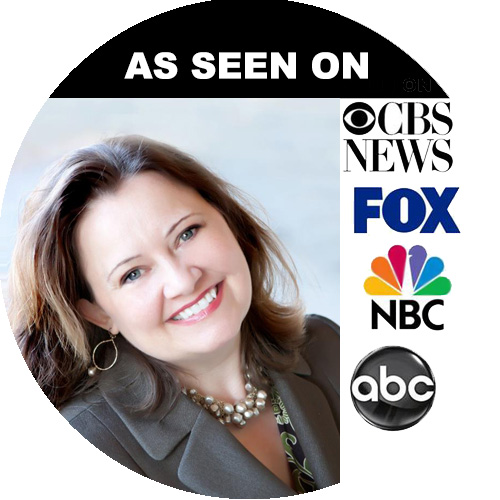 Rebecca is an in-demand speaker, expert money coach, and a frequent guest expert on success panels, tele-summits, TV, and radio shows. As the CEO of RHG Media Productions™, Rebecca recently launched an international TV channel called Empowered ConnectionsTV ™ (powered by VoiceAmericaTV) bringing transformational TV shows and programming to the world. She is a popular Voice America Radio Show Host, whose show was recently rated #1 on the Women's Channel of VoiceAmerica.
Rebecca Hall Gruyter is the Founder/Owner of Your Purpose Driven Practice, Creator of the Women's Empowerment Conference events and TV show (released on three international TV Networks), Creator of the Speaker Talent Search, and International Best Selling Author (multiple times). She is also the Producer and Creator of "Empowering Women, Transforming Lives" (popular radio show released on multiple channels and networks around the world.).
Rebecca is the #1 best-selling author (3 best-selling books) with over 14 years of experience in the financial industry, growing multiple 6-figure businesses and practices. She has received awards for her sales expertise, networking skills, and transformational coaching. Her books include: Succeeding Against All Odds; You Are Whole, Perfect and Complete; Catch Your Star; Becoming Outrageously Successful: A Woman's Guide to Finding Her Purpose, Fueling Her Passion, and Unlocking Her Prosperity.
As the CEO of RHG Publishing™, Rebecca not only leads and publishes several Best Selling Collaborative Book Projects each year but she also helps you launch your books as Best Sellers so that you can have the impact you are called to have with your powerful book.  Rebecca offers anthology writing opportunities, magazine writing and advertising opportunities, publishing opportunities, and Best Selling Campaign opportunities.
Her history of success includes Empowered ConnectionsTV™, an international TV channel (#1 most-watched channel within 6 months of its launch on VoiceAmericaTV Network), Network Director of VoiceAmerica's Women Channel in both Radio/TV, she achieved the $25 Million Club and Circle of Champions as a Financial Advisor, and is a popular VoiceAmerica Radio Show Host, her show was rated #1 on the Women's Channel.
Her goal is to bring positive and thought-provoking shows to impact the world in a positive way one show, one heart at a time.  Rebecca is committed to helping people line up their business and finances with their values so that they can impact the world powerfully! 
VoiceAmerica™ Network offers the latest conversations in a talk radio format, providing education, interaction, and advice on key issues live, on-demand as well as through podcast download. 
Rebecca specializes in highlighting experts, influencers, messengers, and events to help them reach more people around the world! With a promotional reach of over 10 million, she is committed to helping you reach more people in a multi-platform/multi-medium approach so that you can share your message, vision, and expertise with the world in a positive, heart-centered, and transformational way! Rebecca and her team are able to help place you powerfully and strategically to help you get quoted in Major as a Top Expert in your field (ABC, CBS, NBC, and Fox.)  Help you bring your podcast or show forward in multiple networks, help you get on more stages and platforms, bring your book forward as a Best Seller while positioning you powerfully! Rebecca and her team are committed to helping you be seen, heard, and SHINE! They want to help you, as an expert, reach more people around the world as you step into a place of Influence! Remember, what the world needs are more of you!
Rebecca wants to help you expand your reach and influence to impact more people around the world! Today, she wants you to have an impact! Be Seen, Heard, and SHINE!
Visit Rebecca at: http://yourpurposedrivenpractice.com/
Subscribe to https://www.womenlines.com to become the best version of yourself! Womenlines is a weekly online magazine publishing content on Business Excellence, Health, Leadership Skills and listed in the top 50 women's online magazines to follow in 2021!
Also read: Do you know the best Money Habits for Women?
Follow Womenlines on Social Media