Tarot Predictions for January 2019, for all the zodiac signs. May this New Year of 2019 bring you happiness and achievement of your ambitions!!
Womenlines brings tarot readings to its readers' by an experienced online tarot cards reader Ms Madhvi Singh from India. Ms Madhvi Singh, needing some answers herself, decided to understand the science of Tarot a few years back. At the end of it, she not only got her answers but her perspective to life changed, to encompass empathy with people who she came in touch with. As she exercised her Tarot reading skills for her friends, relatives and herself, word got around and soon she found many people needing support and advice to the immediate questions in their life.
Tarot reading comprises of intuition honed by experience and interpretation of each of the images with the collaborative energy of the person for whom the reading is done. The message for that person is channelled through the Tarot reader, whose skill and intuition helps crystallize the message and pass it on to the other person.
 Contact: +91 9867782674 to get your personal readings from Ms Madhvi!
Aries(Mar 21-Apr 19)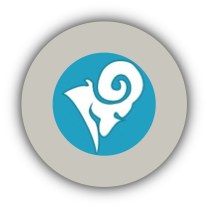 Finance-Overall good position, new opportunities for growth in partnerships.
Love-Average month for Love, do not let your ego to escalate any friction.
Career-Increased competition, but you will overcome them and forge ahead.
Health-Health will be good, take steps to keep it that way
Taurus(Apr 20-May 20)
Finance-Comfortable month for Finance. Invest in others' advice only after due research.
Love-May start a new relationship after concluding the old one.
Career-Expect some ups and downs, and bravely face any issues at work.
Health-Good month for Health, for minor ailments do take medical advice.
Gemini(May 21-Jun 20)
Finance-More efforts needed to bring in the earnings, control your expenses.
Love-Opportunities to start a fulfilling relationship.
Career-Results will not be commensurate with efforts. Progress will be gradual, as there will be competition.
Health-Take your health seriously; medical advice even for small ailments.
 Cancer(Jun 21- Jul 22)
Finance-Worries related to Finance; time to control expenses.
Love-Average month for Love; opportunity to meet a new person.
Career-Good month for Career; opportunities for new beginnings.
Health-Health will be good; meditation will help mental wellbeing.
 Leo(Jul 23-Aug 22)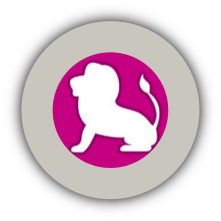 Finance-Take up new ventures only after a due thought; signs of worries on the financial front.
Love-Good month for relationships.
Career-Phases of stagnation even after good efforts. Tide over the month without escalating any situation.
Health-Signs of Health-related worries. Meditation will relieve stress.
Virgo(Aug 23-Sep 22)
Finance-No worries on the Finance front. Invest carefully after good advice.
Love- Good period for relationships and meeting new people. There could be a new person entering the family.
Career-Good month for Career/new partnerships. Assistance from a new friend.
Health-You will enjoy good Health.
 Libra(Sep 23-Oct 22)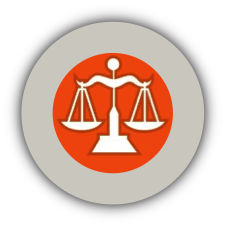 Finance-All expectations will be met on the Finance front. New opportunities in business.
Love-Good month for relationships; reign in any arrogance.
Career- Good month for Career. Long pending tasks will be completed; you will receive assistance from everywhere.
Health-Health will be good.
Scorpio(Oct 23-Nov 21)
Finance-Minor worries related to Finance. Work may get held up for want of Finance.
Love-Handle relationships with care.
Career-Worries and wait related to career, but things will improve by end of the month.
Health-No health-related issues; but need to curb the habit of overthinking.
Sagittarius(Nov 22-Dec 21)
Finance-This is a good month for Finance/new opportunities.
Love-Love invested in people will be reciprocated; maintain the relationships.
Career- Though the beginning of the month is not great, it will improve towards the middle of the month. New work may start with a new person. Health-Health will be good.
 Capricorn(Dec 22-Jan 19)
Finance-Average month for finance; rewards will not be commensurate with efforts.
Love-Beginning of the month may be challenging but will get resolved towards the end.
Career-Challenging times, which you can overcome with mind and hard work.
Health-Need to reduce stress and take up some physical activity.
 Aquarius(Jan 20-Feb 18)
Finance-An impartial month for finance.
Love-May needs to smoothen out a few rough edges.
Career-Need to think clinically and concentrate. Work hard and smart.
Health-Good month for health; meditation will reduce stress.
 Pisces(Feb 19-Mar 20) 
Finance- An average month for Finance. May receive some good offers.
Love-May revives old relationship as well as the opportunity for new relationships.
Career-Will be a good month especially for work related to statutory authorities.
Health-Health will be good.
Follow Womenlines on Social Media