Womenlines takes pleasure to share about Ms Ketki Vinayachandra as an 'Influencer of Health' at Womenlines panel. Ketki is sharing articles and videos related to excellence in health through Naturopathy at Womenlines. Ketki is a trained Naturopath and she is quite passionate about creating awareness about Naturopathy across the world. In this video, Ketki is sharing about a secret herb used by emperors in China-

Who is it good for?
Who can use it?
How to choose the right quality of this herb?
Email contact@womenlines.com to place order!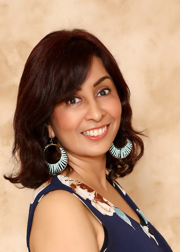 "As a Naturopathic health practitioner, I strongly believe that we need to invest wisely in our health. The everyday choices we make in terms of our lifestyle and how we treat our body can either create healing or disease. While ageing is inevitable, diseases are not."
Talk to me to customize a treatment plan for you today! http://www.askketki.com/
Are you looking out for physical health, leadership skills, mindset health and image branding strengthening tools to be the best version of yourself? Subscribe to weekly powerful updates of Womenlines for free. Click https://www.womenlines.com!
Follow Womenlines on Social Media