Womenlines in collaboration with Solworxs, a business company from India, takes pleasure to present BIZWAY- An Online Presence Platform. Womenlines is an online magazine promoting excellence in women across the globe so they can become the best version of themselves. Solworxs is a business services company in India, founded by Mani Lakkaraju, wheeling the ideations and helping Entrepreneurs to Transform their ideas in Businesses with support of Mentoring, Technology Advisory, Fund Raising.
Bizway takes pleasure to present WOW awards to guests for this month Divaspati Bhat and Neha Mathur from India.
Wow award is all about celebrating entrepreneurs achievements across digital platforms for their special achievements. With the beauty of digital content's forever presence Bizway team envisions that their stories will keep inspiring others forever!!
Divaspati Bhat from India, who strongly believes in enabling people under HR Transformation through services of his company dbEE Consulting.
WOW Story present at-
Neha Mathur, a Personal Branding Coach and an Image consultant from India who is the founder of an image consultancy 'The Missing Piece'.
Wow story present at-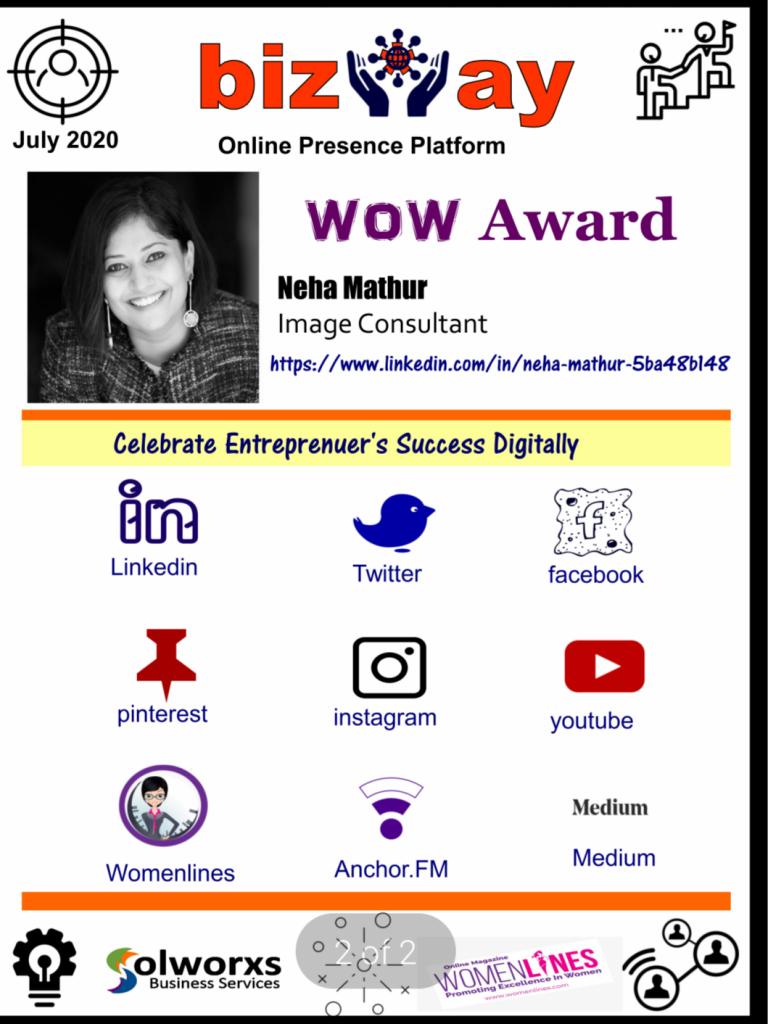 Are you looking out for physical health, leadership skills, mindset health and image branding strengthening tools to be the best version of yourself? Subscribe to weekly powerful updates of an online magazine Womenlines for free. Click https://18.140.181.33.
Follow Womenlines on Social Media