Lockdown Diaries: Happiness in Creating a Herb Garden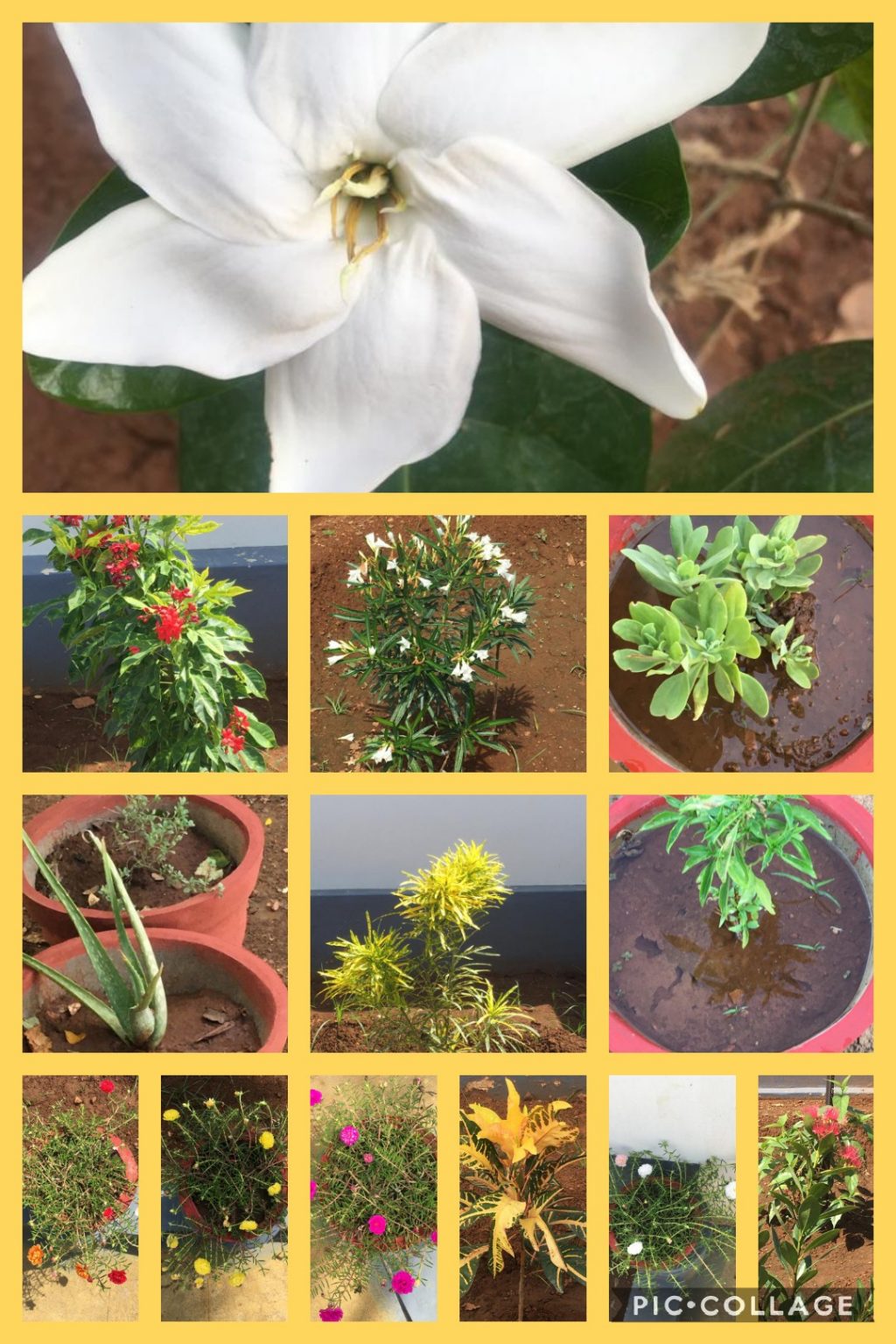 Womenlines is delighted to welcome Suddha Subrammaniam as a guest contributor to share her herb garden story at Womenlines. Professionally Suddha is a corporate professional having 17+ years of Global experience in Australia & India, in diverse roles and sectors including Business Unit Head, Project Management, Policy Advocacy and Public Sectors. Personally, Suddha is a nature-loving person who used her stay in her hometown during the lockdown period, creating a beautiful garden space starting from scratch. Read about her experience below-
It has been a decade since I got to spend so much time during Summer in my ancestral home, over three months now. Since the lockdown, my garden has become my happy space where I have potted herbs like Rosemary, Davanam/Maricolunthu, Holy Basil/Krishna Tulasi, Sweet Basil, Mugwort/Masipatri, Mint, Karpooravalli/Oregano, Marjoram/Maruga, Vallarai/Indian Pennywort, Bhringraj/Karisalankanni and Thuthuvalai/Solanum Trilobatum and planted some tropical plants like Pavalamalli/ Night Flowering Jasmine, Panner Pushpam/Beach Gardenia, Night Queen, Parijatham/Gardenia, Ixora, Arali/Nerium, Marudhani/Mehandi.
It has given me immense pleasure to see them spurt grow and flower. Every morning this is my first go-to place to see the new leaves, the first flower in the plants. Most of these herbs are medicinal and can be used for consumption or used to make scrubs and paste for oral application. Most of the flowers from the plants can be given as offerings in the temples.
"Small pleasures give us immense satisfaction and also makes us look forward with excitement and positivity. Learning to take every day as it comes."
17+ years of Global experience in Australia & India, in diverse roles and sectors including Business Unit Head, Project Management, Policy Advocacy and Public Sectors. A passionate self-motivated leader with excellent influencing and communication skills, working with senior Bureaucrats & industry leaders.
Are you looking out for physical health, leadership skills, mindset health and image branding strengthening tools to be the best version of yourself? Subscribe to weekly powerful updates of an online magazine Womenlines, listed in top 40 online magazines to follow in 2020, for free. Click https://www.womenlines.com!!.
Follow Womenlines on Social Media