Womenlines takes pleasure to welcome

Ravindirin Zearamane

, a retired banker, who was Senior Business Analyst with a proven record of achievements in the multi-cultural environments of the global financial services industry, as a guest contributor at Womenlines panel. He is also a coach and mentor too.
Ravindirin has shared the story of a big company on the brink of bankruptcy. Please read and find out the interesting details on how this company is saved and by whom-
Today's meeting:
The 'ad hoc' meeting room's door closes after the CEO goes in with Nicole. Board members are all present. They appear to be worried…whether this newly appointed Growth and Innovation Officer will work out the right plan to put back the company on the right path. Boundless expectations in their minds. Darren is the only person in the board who knows Nicole personally. He was her college mate, then for a short period managed her as his deputy during his first career tenure in an Export Company. He is unable to acknowledge and accept her in this important role. He feels nervous and is apparently uneasy with the situation.
"This meeting is the starting point and will become a milestone in our company history. We are entering an era of growth and revenue, an era of healthy balance sheets. Nicole is here to help us steer the ship to its destination braving storms and bad weather. She has more than 15 years of experience and 5 of the top ranking 50 companies have reached their present status with her guidance and control"…a simple and short opening speech by the CEO.
"How could this person with an average academic score, nicknamed the 'gang leader' as she could never be found alone without her small group of chirpy college girls, be able to turn around this big company and make it profitable?" Darren wants to voice out but controls himself.
After a brief session of self-introductions, Gary, the Financial controller passes on 2 thick folders to Nicole…"These are our short and long term plans. You will also find our last 3 balance sheets, all in red. After reviewing, please feel free to ask for clarifications. I am at your full disposal."
Heads across the table nod to signal they are ready to cooperate.
"Thank you, Gary. I will go through them. Darren, will you please arrange for a one hour 'one to one' meeting with each of the board members and then their direct reports?"
"No problem, Nicole. I will send you the invitations" is the response of Darren while "Why the hell you want to have individual meetings?" is what he wants to say. The Head of Human Resources finds it surprising that she doesn't show any sign of knowing him. In a strange way, he feels her attitude comforting.
After 9 months, in a meeting:
Nicole: Thank you for believing in me and acting upon all my requests.
Gary: You are welcome, Nicole. Just one quick question. You have so far only incurred expenses. Hope you have some action plan like cost-cutting, merging sectors, redundancy.
Nicole: These expenses…consider them as investments. Give me 9 more months and you will start receiving their dividends. No redundancy but there could be some realignments.
Barbara, Marketing Manager: Nicole, as you suggested, we started working hand in hand with the Sales Team. Our new TV commercial has an emotional 1-minute story which speaks directly to the customer's heart.
Diana, Head of Sales: you better have a look at its content before we pass it on to our production team.
Nicole: Will do, Diana. I am sure it will come out nicely.
Darren wonders how she will be able to show the results within such a short period, but admires her confidence.
After 9 more months, in a meeting:
Gary: Dear colleagues, I have good news. Our company moves back to profitability. We can even pay dividends to our stockholders.
Nicole: Don't forget to pay profit-bonus to our staff who made this revenue growth possible by their hard and dedicated work.
Darren: The health care centre, the 'man of the month' selection and celebration in each department, the twice a year 'family time' excursions, the 'work at home' option and above all, the ''select your own office hours' scheme are some of your recommendations. Needless to say they brought back the lively atmosphere into the office. We all are now smiling and that collective smile gets reflected in our services to our customers. Nicole, you have done a good job. Six more months and you will be off. Why can't you stay with us for some more time?
Nicole: My priority was to know our workforce, their needs, their ambitions, their happiness. My individual meetings made me realise how much they loved their job. You all were prepared to do anything to protect this company from failing. The only missing piece was 'communication'. You all were keeping your heads down focusing on only what you did. No one was clear of the company goal and its plan to achieve it. I have therefore deleted the layout option from my action plan.
If the company looks after the staff, they will look after the company….so simple but often forgotten.
I came here on a 2-year contract. I have done what you paid me for. I have to leave now as agreed. Other Corporates in similar situations need me.
On Nicole's send-off day:
After a short speech, Nicole asks Darren to come forward and stand next to her. Then says
"I knew Darren right from my college days. In fact, I worked for him in my first job. It was he who taught me the first lessons of HR…human relationships. He is a good man. I kept it as a secret until today because otherwise, it would have been difficult for all of us to perform our duties objectively with no place for favours. Consensus and collective work create a win-win situation. Isn't it?"
Someone raises his right hand and making V sign, shouts Niiicccole…Niiicccole….Niiicccole and the entire crowd joins in, taking pride in repeating the name with roaring applause.
Darren feels as if he is reborn. He will never ever assume anything based on past experiences. Time changes everyone and people grow wiser day by day because of their life lessons.
---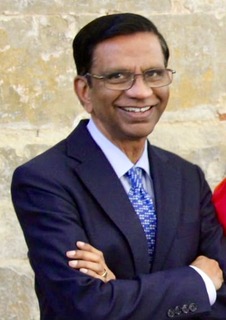 Ravindirin Zearamane is a retired Bank executive who writes regularly on LinkedIn. He is also a coach and mentor who believes in a bright future where technology frees man from manual jobs and helps him in his creative talent to make the world the best place to live in.
Follow Womenlines on Social Media