Womenlines takes pleasure to welcome Hazel Herrington, founder of Herrington Publications Worldwide, from Australia in 'Entrepreneur/Professional of the Week Show'! Hazel has shared wonderful insights about her entrepreneurship journey in the video above!
Entrepreneurship Journey of Hazel Herrington
Hazel Herrington is multiple award-winning entrepreneur and was awarded the 2021 most successful women in the world award and the 2021 exemplary global leadership award by certify me. She is the founder of a Publishing company Herrington Publications Worldwide and is the Publisher and the Editor-In-Chief of the following magazines: I Am Woman Global, Woman Politico, Lady Speaker Power and Lady Global Power. Hazel Is a Speaker Branding Expert and Project Management Champion. She equips and empowers Professional Speakers and Upcoming Speakers on how to build thriving careers and get more speaking engagements.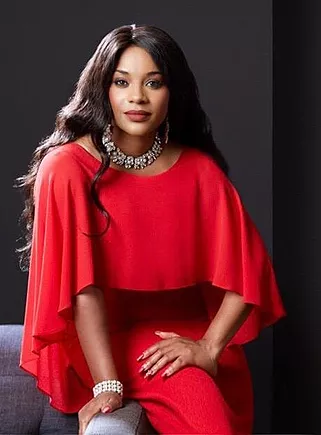 Hazel Herrington the Founder, Executive Director and CEO of Herrington Publications Worldwide, is a motivational Branding professional, public speaker, book publisher and author, who has taken pride in diversity, inclusivity and in her position as an agent of positive change. Herrington Publications is a renowned independent progressive corporation that presents workplaces that are committed to celebrating diverse cultures in storytelling, storytelling that results in successful businesses.
Hazel empowers startups, speakers and authors to brand themselves with expert marketing articles, press release submission services, print books, Kindle eBooks, Audible audiobooks and online webinars that engage prospects then convert them into customers.
Hazel is also a highly sought International Speaker, she recently had the opportunity to speak to over 100,000 thousand audiences and 8 thousand entrepreneurs at the National Achievers Congress with global inspirational and motivational speaker Tony Robbins. She has spoken on multiple global platforms and has had the opportunity to converse with George Ross the former advisor to US President Donald Trump, Apple's co-founder Steve Wozniak, Quincy Jones and Africa's first billionaire Patrice Motsepe. She has also interviewed celebrities such as Mel Gibson, Charlie Sheen, Jewel Kilcher and Jason Alexander. Hazel has also been the cover girl of multiple global magazines such as The Global Achievers, Hergrit, Business Booster and will be featuring on three magazine covers before the end of the year.
Here are some of the Speaking platforms, Billionaires, Millionaires, Celebrities and Business events Hazel has featured on;
Speaking Events
Forbes School of Business & Technology, International Women's day with the former President of Mauritius H.E, Madame President Dr Ameenah Gurib-Fakim.
The Pearls of Africa Women Leadership Conference held by Berkeley Middle East Holdings hosted by the Royal Family Investment advisor Musa Shaik.
Achieving SDG's through entrepreneurship and innovation" Women Entrepreneurship Congress 2020 held by Female Innovators Hub with the former President of Mauritius H.E Madame President Dr Ameenah Gurib-Fakim.
NAC 2018 Australia with Tony Robbins.
B Squared 2017 Australia with Gary Vee.
Celebrity Interviewers & Business Platforms
Hollywood Actor and Director Mel Gibson at Mega Success.
Hollywood Actor Charlie Sheen at Mega Success.
Hollywood Actor and comedian Jason Alexander from the iconic sitcom "Seinfeld".
Grammy Award Nominee Jewel Kilcher at Mega Success.
Mark Wahlberg – Hollywood A-list actor
Brooke Shields – Hollywood Actress
Michael Douglas – Hollywood A'list Actor
Bethany Frankel – TV Reality Star
Brett Michaels – Musician
Steve Wozniak – Apple CO-Founder
George Ross – Former advisor to President Donald Trump
Gene Simmons – Musician
Awards:
?2021 Top 100 Most Successful Women Award – Bahrain Women Entrepreneurs club
2021 Top 1% Global Exemplary Leaders Award winner – Certifyme.online
Winner – Global Entrepreneurship and Community Award – Zim Achievers.
Winner – Pan African Thrive Legend Award – Voices of Wateraward – JB Dondolo Inc
Gold Coast Australia Woman of the Year nominee with Harvey Norman.
Australia Top 100 Women of Influence with Quantas and Australian Financial review nominee.
Ausmumpreneur Multi-cultural award nominee.
Are you looking out for physical health, leadership skills, mindset health and image branding strengthening tools to be the best version of yourself? Subscribe to weekly free powerful updates of an online magazine for women Womenlines for free. Buy some interesting products for women from the Best Sellers page of Womenlines!
Follow Womenlines on Social Media