Womenlines brings to you a very interesting recipe from Aggie's Kitchen food blog which is more delicious with the use of roasted red peppers and pesto. Healthy recipes for you healthy you segment in Womenlines is especially for people who love to lead a healthy life by eating healthy food!
INGREDIENTS
8 baby red bell peppers
2 heaping tablespoons prepared pesto (I love using Kirklands from Costco)
1 tablespoon olive oil
2 tablespoons balsamic vinegar
3 ounces goat cheese
fresh oregano (optional)
---
INSTRUCTIONS
Preheat oven to 4oo degrees.
Slice mini bell peppers in half and remove stem and seeds. Place in a large bowl (or large ziplock bag) and toss with pesto, olive oil and balsamic vinegar until peppers are completely covered.
Line up peppers on a baking sheet and place into oven. Bake for 15 minutes.
Take peppers out and carefully add crumbled goat cheese to insides of pepper halves.
Place back into oven and bake for another 3-5 minutes or until goat cheese is melted.
Optional: sprinkle chopped fresh oregano over peppers before serving.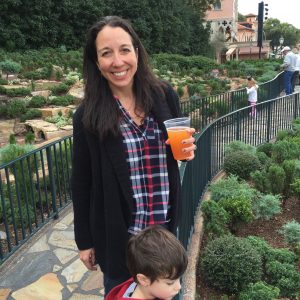 I'm Aggie, a 40-something-year-old mom living in sunny
Central Florida with my husband, 3 kids, dog and bunny.
Food has always been a big part of my life.
Are you looking out for physical health, leadership skills, mindset health and image branding strengthening tools to be the best version of yourself? Subscribe to weekly free powerful updates of an online magazine for women Womenlines for free. Buy some interesting products for women from the Best Sellers page of Womenlines!
Follow Womenlines on Social Media